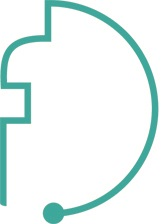 We often find we are sought out because we can offer an alternative solution when all other obvious avenues have been exhausted
London, UK (PRWEB) January 30, 2015
Fellows and Associates are primarily known in the Intellectual Property sector for their recruitment of patent and trade mark attorneys, ranging from part qualified to Partner level hires. However the team are extremely flexible when it comes to accommodating their clients' needs and have noted a recent increase in graduate and entry level instructions.
"We normally find that firms prefer to recruit their trainee positions without third party support" explains consultant Phillipa Field. "This is due to there already being a significant pool of direct applications available and the average graduate salary not typically justifying a recruitment fee. This being said, we have seen a definite change in trend lately with some of our clients looking to us to assist in their lower level recruitment both here in the UK and abroad."
The Fellows and Associates' team is currently working on one role in particular that could offer a graduate who is looking to enter the world of Intellectual Property an extremely unique opportunity. The role is based overseas and is the second hire their client has made from Europe over recent months. "This client partnership has been an interesting experience for us" says Pete Fellows, managing director and founder. "We often find we are sought out because we can offer an alternative solution when all other obvious avenues have been exhausted. We love a challenge and this was very much the case when we began working with this particular client last year. They got in touch for our help in sourcing a graduate with a fluent, if not native, grasp of the English language and a biotechnology background. They initially wanted to see whether their idea was even feasible and after one successful hire in place and a second instruction currently ongoing for a graduate with an electronics focus, it seems that it most definitely was!"
Another area that has seen a rise in activity over the past couple of years is that of Intellectual Property Service Provider recruitment. "We attend a number of international conferences every year without fail, including the INTA Annual Meeting and AIPPI World Intellectual Property Congress. As far as we're aware we are the only IP recruiter to do this and we find the IP professionals we meet see it as a welcome surprise. Our international contact database is extremely diverse as a result of our networking at these events and spans across most, if not all, professions within the Intellectual Property sector".
The team decided to utilise their ever growing contact base to develop their remit and offer recruitment services to professionals working within the IP Service Provider sector. "We were meeting a significant number of people with whom our relationship never developed past a LinkedIn connection. We decided to build on these connections and, along with our knowledge of the IP sector, offer a unique service that no other IP recruiter is offering to the extent that we are".
There is a variety of roles focused on the Service Provider sector available on the Fellows and Associates website, including an Operations Manager to lead the Intellectual Property Recordals division of an innovative and fast growing Brussels based business. Further information on this opportunity, plus a number of other roles across the UK and overseas, is available on the Fellows and
Associates website.
About Fellows and Associates
Fellows and Associates recruit Patent Attorneys, Trade Mark Attorneys, IP Lawyers and other Intellectual Property professionals worldwide. The firm offers a diverse range of recruitment services including search, advertised selection and managed campaigns. Fellows and Associates' management consultancy division offers targeted strategic advice to firms within the Intellectual Property sector worldwide. See http://www.fellowsandassociates.com for more, phone +44 207 903 5019 or email contact(at)fellowsandassociates(dot)com.