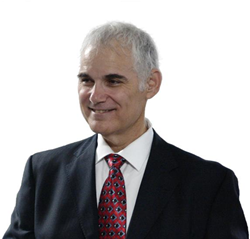 Not only can people make money with land and distressed properties but they can also realize significant tax savings if they do so in their Self-Directed IRAs.
Atlanta, GA (PRWEB) January 29, 2015
This month's meeting is packed with information about investing in land and distressed properties. Jim Hitt will be in attendance and available to explain to attendees how they can increase their profits by investing within a Self-Directed IRA.
Reggie Brooks will be their guest speaker at their Atlanta REIA Main Meeting on Monday, February 2nd at Atlanta Unity located at 3597 Parkway Lane in Norcross, GA. Reggie is the foremost vacant, abandoned and distressed property specialist in the USA. Reggie is also an international speaker, author and educator, dedicated to inspiring others to achieve personal success through real estate investing.
Having risen above a life of poverty, Reggie has achieved what many people consider to be unachievable, making over $40,000 per month in a real estate business. At the meeting, Reggie will teach personal philosophies and strategies for success.
Attendees will learn how to make thousands of dollars over and over again so they can call their own shots and write their own ticket in their own lives. Including how to increase their income with unwanted, vacant and distressed properties, without money, credit, or a job! Attendees will learn how to automate the process of finding the properties, the owners and create a profitable business where they get sellers chasing them, rather than the other way around.
Click here for more information about this event.
About American IRA, LLC
American IRA is committed to providing every client with gold-level service, regardless of account size. Experience their expertise through their certified IRA services professionals. Enjoy the value with one low annual fee of $285 with unlimited assets and unlimited account values. American IRA clients love the benefit of no charge for "All Cash" accounts. The performance of the American IRA staff is unmatched, with quick and efficient processing within 48 hours.
American IRA services thousands of clients and has over $300 million in assets under administration.
American IRA was built by investors for investors, and brings their successful investment experience to the table, providing excellent educational material showing the public that their self-directed IRA account can invest in a variety of assets such as real estate, private lending, limited liability companies, precious metals and much more.
American IRA is conveniently located in Asheville, NC and Charlotte, NC, and serves clients nationwide.