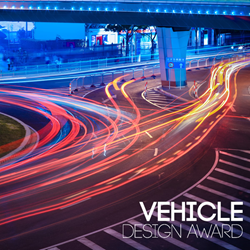 Como, Italy (PRWEB) January 29, 2015
A' International Vehicle Design Awards are looking for best vehicle designs, transportation projects and mobility ideas from industrial design companies, engineering offices and automobile manufacturers worldwide. Entries to the competition can be made till February 28, 2015, and the results will be published on April 15, 2015. The Vehicle Design Awards have four main categories: 1. Motor Vehicles and Cars, 2. Yachts and Boats, 3. Planes and Aircraft, and 4. Non-motor Vehicles.
Each sub-category has its specific evaluation criteria, and entries will be voted in comparison to the other submitted works in the same category. Nominated projects will be evaluated by an internationally influential jury panel of press members, design professionals and academics who will peer review and anonymously judge the entries. Laureates of the A' Design Award and Competition will be eligible to receive the A' Design Prize.
The A' Design Prize includes a set of tools and services to promote awarded designs and their designers. The A' Design Prize includes but is not limited to the online exhibition of award winning designs, physical exhibition of awarded projects, invitation to award ceremony in Italy, press appearances through dozens of press partners, translation of awarded works into multiple languages, design award winners' trophy, design excellence certificates and yearbook of best designs.
Past winners of the A' Vehicle Design Awards can be seen online at http://www.designmag.org. Press members can download high-resolution images, and design enthusiasts and designers will enjoy the featured projects and find inspiration from the best designs.
About A' Design Award & Competition
The A' Design Award & Competition has a philanthropic goal to advance society by pushing the frontiers of science, design, creativity and technology forward by creating incentives for innovators to come up with better ideas. The A' Design Competition aims to create incentives that ignite and reward creativity, original ideas and concept generation in all industrial sectors. The "A' Design Award Winner" logo, given to award winning designs, signifies original, functional and efficient designs that help the world become a better place. Learn more about the A' Design Awards at http://www.designaward.com