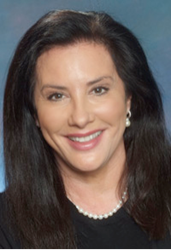 Marina/Cow Hollow, CA (PRWEB) January 30, 2015
The Haute Living Real Estate Network (HLRN) of HauteResidence.com is proud to recognize Thea Miller as a prominent real estate professional and the network's newest partner. HLRN unites a distinguished collective of leading real estate agents and brokers, highlighting the most extravagant properties in leading markets around the globe for affluent buyers, sellers and real estate enthusiasts.
About Haute Living Real Estate Network (HLRN):
Haute Living Real Estate Network (HLRN) of HauteResidence.com offers readers the most prominent directory of experienced realtors, brokers and luxury listings, and HLRN has grown to be the number one source for real estate news, residential developments, celebrity real estate news and more. Seeking an experienced interior designer? Hauteresidence.com is also home to Haute Design Network (HDN), a collective of celebrated interior designers that will help you decorate your new home or stage an active listing. Access all of this information and more by visiting http://www.hauteresidence.com.
About Thea Miller:
Luxury-property specialist Thea Miller brings over 20 years of luxury sales and marketing to Pacific-Union/Christies International Real Estate, a global leader in luxury real estate. Thea is a verified member of the Top-Agent Network and Who's Who In Luxury Real Estate, whose members must be in the top 10% of their firms and top 10% of their local markets. Her properties have been marketed in 80 countries on Who's Who Luxury Real Estate, California Homes and Design, The Nob Hill Gazette, The San Francisco Business Times, and the Wall Street Journal. Thea is also a member of the National Association of Realtors, California Association of Realtors, and San Francisco Association of Realtors.
Thea enjoys an exceptional reputation both with her clients and peers. She is known for being direct and trustworthy. Her clients will tell you that she goes out of her way to identify and adjust to their specific needs. Enthusiastic, competitive, and goal-oriented, she commands strong negotiating skills, knowledge of the City, diverse wealth of education and knowledge, and a solid client base to continue to allow her to achieve an exceptional level of performance and success in her real- estate practice.
Thea has been involved in many philanthropic efforts and is an active supporter of the ASPCA, Victorian Manor (a home for seniors), Make A Wish, Habitat For Humanity and cultural institutions such as The San Francisco Symphony and Ballet.
Thea grew up in New York, and lived in Manhattan for many years. Prior to joining Pacific Union, she was a Top Producer with TRI/Coldwell-Banker Previews International the Pacific Heights' office.
Pacific Union is the leading, luxury real-estate brand in Northern California. For us, "luxury" is measured by the quality of our people. Whether clients are looking buy or sell a home, Thea is committed to providing them with an extraordinary experience. She prides herself on exceeding expectations at every turn, whether it's her willingness to go the extra mile, or her unmatched professional expertise and experience.
To learn more, visit Thea Miller Haute Residence [profile.