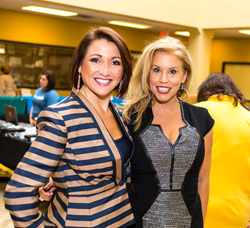 JTV has not conducted an open casting call for show hosts in over five years.
KNOXVILLE, Tenn. (PRWEB) January 29, 2015
Jewelry Television® (JTV), one of the country's largest retailers of fine jewelry and gemstones, will hold an open casting call in Nashville, TN for show host apprentice positions for the broadcast network.
"JTV has not conducted an open casting call for show hosts in over five years," said Donna Burns, chief service officer at JTV. "Nashville has attracted such a huge pool of talent and we're thrilled to take advantage of it."
Applicants should meet the following requirements:

Applicants must be able to relocate to Knoxville, Tennessee.
Must be at least 18 years old and have a High School Diploma.
Dress appropriately for an on-air broadcast.
No prior television experience necessary.
The casting call will be held Friday, February 6th from 12 p.m. until 8 p.m. and Saturday, February 7th 8 a.m. until 12 p.m. at the Courtyard Marriot in Nashville's Green Hills area.
To reserve an audition time, please call 865-692-6000 ext. 2231 or email careers@jtv.com. For those without an appointment, auditions will be on a first-come, first-serve basis.
If you are unable to attend the event and would like to apply for a show host apprentice position, visit the JTV career section on their site.
About Jewelry Television®
Jewelry Television® (JTV) is one of the largest retailers of jewelry and gemstones in the U.S. appealing to fashion-conscious women, jewelry-making enthusiasts and private collectors. The privately-held shopping network broadcasts high definition programming, 24 hours a day, seven days a week, to more than 80 million U.S. households. Committed to consumer education, the network employs numerous Graduate Gemologists and Accredited Jewelry Professionals. JTV.com offers the most comprehensive jewelry and gemstone Learning Library on the internet and is the third largest jewelry website according to Internet Retailer's Top 500 Guide for 2012.
###