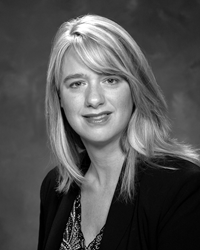 'Susan's leadership and acumen as Senior Director of Customer Service has clearly demonstrated she is perfectly equipped to take on the role of leading the North American Fare Collection Division'
Burlington, MA (PRWEB) January 30, 2015
Scheidt & Bachmann USA, Inc. is pleased to announce the promotion of Susan Nemetz to Executive Vice President, Fare Collection Systems, North America. In this position, Ms. Nemetz will lead the North American FCS division, enabling it to continue what has been already a strong period of growth for Scheidt & Bachmann within the mass transportation industry.
Prior to moving into this position, Ms. Nemetz was the Senior Director of Customer Services for North America. During this time, Susan oversaw a major transformation in the service group resulting significant growth in revenue while improving the responsiveness of the organization to its customers' needs. Prior to Scheidt & Bachmann, she has held approximately 25 years of relevant experience in senior Service roles with Stratus Technologies, Thermo Fisher Scientific, and Enterasys Networks.
"Susan's leadership and acumen as Senior Director of Customer Service has clearly demonstrated she is perfectly equipped to take on the role of leading the North American Fare Collection Division though this period of strong growth and industry transformation," said Mr. Matthias Augustyniak, Managing Director, Scheidt & Bachmann GmbH. "In her new role, Susan will be responsible for continuing strong growth in both market share and profitability while continuing to strengthen customer loyalty. Her results-oriented, customer centric approach and ability to think strategically will play a central role in expanding our record of innovation, while helping build our North American market position."
Ms. Nemetz is a proven leader with an exceptional track record in developing and executing on programs that deliver maximum customer benefit and allegiance. "Scheidt & Bachmann continues to experience strong growth in the mass transit industry and has tremendous opportunity to support our customers' technology needs through innovative products and solutions," says Ms. Nemetz. "I am excited about our future in North America and look forward to this new role and continuing to work with this remarkable team."
About Scheidt & Bachmann USA, Inc.
Scheidt & Bachmann USA, Inc. is a leading provider of Fare Collection Systems and Services for mass transit. The company has provided complex transportation solutions for 140 years and specifically for the past 30 years in the fare collection industry. Core business activities include manufacturing, integrating, deploying, servicing and hosting Ticket Vending Machines, Fareboxes, Faregates, Validators, POS, Handheld Devices, Parking Solutions and Centralized Data Systems. Scheidt & Bachmann's U.S. headquarters are located in Burlington, MA. With 24 subsidiaries across the globe, Scheidt & Bachmann has over 2,000 employees worldwide and has an unwavering commitment to the long term success of our customers. For more information, visit Scheidt & Bachmann's website at http://www.scheidt-bachmann.com.