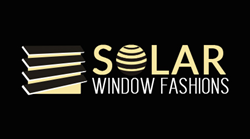 They discussed our options, such as color , fabrics and how much light to be diffused. They offered some good advice...
Toronto, ON (PRWEB) January 30, 2015
Solar Window Fashions, a leading window treatment provider within Canada is pleased to announce their recently updated website, which includes a new "Education" section. This part of the website is dedicated to providing visitors with information about window treatments. Topics include the likes of "Choosing the Best Window Blinds", "The Elegance of Roman Shades", and "The Good and Bad of Vinyl Shades." Solar Window Fashions compiled the lessons based on frequently asked questions from their customers and hope future clients will appreciate the shared knowledge.
Solar Window Fashions specializes in providing affordable yet quality window treatments to Woodbridge and the Greater Toronto Area. The company has been operating for the last several years and have since made a recognized name for themselves within the industry. The window technicians make an extra effort to meet the various window dressing needs of their clients. They offer a wide selection of window shades, shutters, blinds, and draperies including several brands and styles.
"I received quotes from several companies and decided to go with Solar Fashion. The appointment for measuring went well, they were on time and very organized." said a recent client of Solar Window Fashion. "They discussed our options, such as color , fabrics and how much light to be diffused. They offered some good advice. The installation went smoothly. They arrived at the scheduled time, were in and out very quickly. They treated the property with respect."
The Solar Window Fashion team understands the importance of good customer service when it comes to improving the aesthetics of a home. They pride themselves in taking the necessary steps to ensure all clients are pleased. They offer flexibility for meeting different schedules and supplying different home needs. Their in-house professional design experts will personally go to each client's clients house to provide a free consultation, suggestions, and show samples of the showroom products. Solar Window Fashion guarantees their clients will receive the window treatment products within ten days and receive a free installation.
Solar Window Fashions is encouraging past and future clients to visit their new education section on their website directly at solarwindowfashions.com/education.html.