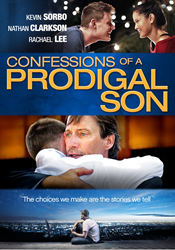 Bad is bold, so good must be bolder.
Atlanta, GA. (PRWEB) January 30, 2015
Founded in 1982, AMTC is a non-profit talent development ministry committed to equipping, elevating and encouraging mission-minded performers. On Feb. 7, 2015 the organization plans to hold auditions in four major US cities. The free auditions are for anyone ages four and up.
The Christian organization has successes in every area and has been the starting point for hundreds of top industry artists. AMTC graduate Nathan Clarkson wrote, produced and starred in "Confessions of a Prodigal Son." Also starring Kevin Sorbo (God's Not Dead), the film is headed to theaters next month with a message for Christians: we are all prodigals. When speaking of AMTC, Clarkson says the ministry, "was one of the first and ultimately most necessary steps I took in the journey to following the dream God had put on my heart."
AMTC Audition scouts believe in the importance of reflecting Christ in the entertainment industry. If a performer passes the first audition, they will be invited to join the Bridge Training Program and SHINE Conference. The early-February auditions will be hosted by Hip Hop Nation's Tangy Lockman (Albuquerque), Sing-Off Star John Montes (Austin), award winning actress Jenn Gotzon (Tallahassee) and Chief Serving Officer Carey Lewis (Maryland/DC).
Tangy Lockman serves as the Director of Dance with AMTC. She brings over 15 years of experience in all dance genres, specializing in Hip Hop. For 5 years, she has directed a Christian based competitive performance dance studio, Hip Hop Nation, and operates a Non-Profit Youth Ministry, HHN Ministries.
John "Jontez" Montes has been a member of Kirk Franklin's multi-platinum group "God's Property" and was recently on NBC's "The Sing Off" as a member of the group, "Ten." John is a presenter, coach and scout for AMTC.
Actress Jenn Gotzon's received her career break portraying President Nixon's daughter Tricia Nixon in Ron Howard's Oscar nominee "Frost/Nixon." Since then, she has starred in dozens of films. "What a blessing to share how God is moving through the faith-based film movement across our country and how AMTC's ministry is a part of this journey. I look forward to meeting everyone and helping anyone who is being called to this industry," Gotzon says.
Carey Lewis, Co-founder of AMTC and scout for Milwaukee auditions, is thankful that AMTC has become a shepherd of God's movement into media: the most influential mission field on earth. "God is preparing an army of performers," she says, "AMTC's job is to find them and guide them up the mountains of arts and entertainment."
Bad is bold in the entertainment industry, so good must be bolder. To register for an AMTC audition, please visit http://www.amtcworld.org.