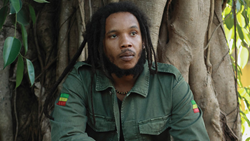 The Miami Beach Real Estate Market is irresistible to many stars, this is their playground and it just fits their celebrity lifestyle.
Miami Beach, Fl (PRWEB) January 30, 2015
Headlining the 9 Mile Music Festival in Miami on Valentine's Day, Stephen Marley and brothers, Damian and Julian Marley, along with Stephen's son Joe Mersa Marley will take center stage to celebrate the life and one love of reggae Icon Bob Marley at the Miami-Dade County Fairgrounds. Stephen recently closed a deal on an Art Deco style property on one of Miami Beach's bayfront Islands. The landlord of the property was represented by Fabian Garcia Diaz, principal of FGD Group and Allan Kleer, principal of TheKleerTeam at Fortune International Realty. The single-story bayfront residence sits on a 9,000 sf lot, and features an open floorplan, rooftop deck and views of Downtown Miami, Biscayne Bay and La Gorce Island. The reggae star, who resides in South Florida, already owns a Miami home and a private recording studio.
Highlighting the music and vibes of the Marley's Island roots, the 9 Mile Festival featuring the Marley's draws thousands of supporters that travel from around the United States, Canada and the Caribbean to attend the yearly event. The Festival has also collected over two million canned goods since its inception for the shelters of Miami; an effort by the Marley's to give back to the community. Over the years the event has held the name Marley Fest and the Caribbean Music Festival, until finally settling on what is now the 9 Mile Music Festival, a reference to the village in which the late Marley was born and laid to rest. Stephen is an accomplished producer, singer, songwriter, and multi-instrumentalist, winning Grammy's over the years for Best Reggae Album and Best Reggae Recording.