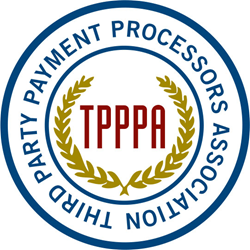 We are encouraged that the FDIC is creating responsibility for these policies with their personnel.
Washington, DC (PRWEB) January 29, 2015
The Third Party Payment Processors Association (TPPPA), the not-for-profit industry association representing payment processors and banks, released a statement today from Association President Marsha Jones, expressing optimism that the FDIC Guidance, FIL-5-2015, published January 28, 2015, will restore banks' confidence that with sound compliance management systems the nation's banks will be able to retain and acquire customer relationships without criticism or interference by the FDIC.
"The TPPPA and its members are cautiously optimistic regarding the statement by the FDIC encouraging a risk-based approach to individual customer relationships," TPPPA President Marsha Jones said. "This part of the guidance echoes guidance from the recent past regarding banks providing payment processing services to customers engaged in higher-risk activities (FIL-43-2013), but goes further in two important ways. The first is a clear statement discouraging the wholesale rejection of entire categories of customers. The second is providing contact information for confidential communications to the Office of the Ombudsman and the Office of the Inspector General to report FDIC employees that do not adopt and follow the policies outlined in this statement. We are encouraged that the FDIC is creating responsibility for these policies with their personnel."
Key points of the Financial Institution Letter applicable to FDIC supervised institutions include:

The FDIC encourages institutions to take a risk-based approach in assessing individual customer relationships rather than declining to provide banking services to entire categories of customers without regard to the risks presented by an individual customer or the bank's ability to manage the risk.
Institutions that can properly manage customer relationships and effectively mitigate risks are neither prohibited nor discouraged from providing services to any category of customer or individual customer operating in compliance with applicable state and federal law.
The FDIC and Federal banking agencies recognize that as a practical matter, it is not possible for a financial institution to detect and report all potentially illicit transactions that flow through an institution. When an institution follows existing guidance and establishes and maintains an appropriate risk-based program, the institution will be well-positioned to appropriately manage customer accounts, while generally detecting and deterring illicit financial transactions.
FDIC-supervised institutions are encouraged to report failure of FDIC personnel to adhere to FDIC stated policy, and that reports will be treated in a confidential manner.
"The TPPPA supports the FDIC's case-by-case, risk-based approach to customer relationships," concludes Jones, "and has provided tools for our members to support compliance and risk management through our association best practices, the TPPPA Compliance Management System (CMS). We look forward to working with the FDIC and other regulatory agencies to promote best practices in third party payment processing."
About TPPPA:
The Third Party Payment Processors Association (TPPPA) is a national not-for-profit industry association representing and promoting the interests of the payment processors and their financial institutions. TPPPA advocates on behalf of its members and provides comprehensive tools to support operational excellence and integrity in payments. To learn more about the TPPPA and its Compliance Management System, visit http://www.tpppa.org.