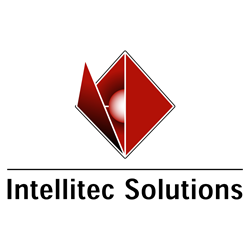 HighJump partners with leading consulting firms like Intellitec Solutions as a way of creating tailored solutions to fit our customers' requirements
Wilmington, DE (PRWEB) January 30, 2015
Intellitec Solutions, a leading Microsoft Dynamics GP and Dynamics SL consulting firm based in Wilmington, DE, today announced a strategic partnership with HighJump Software, Inc., a global provider of supply chain management software, in which Intellitec Solutions will resell TrueCommerce EDI software. The agreement will be a significant boost for Intellitec and their clients, who will know have the ability to easily implement a complete end-to-end electronic data interchange (EDI) solution.
HighJump TrueCommerce EDI Solutions delivers integrated EDI solutions for companies that have implemented Microsoft Dynamics and are looking to increase efficiency in conducting business transactions with retailers in North America. HighJump TrueCommerce EDI delivers strong functionality and unparalleled scalability and is easy to deploy.
Intellitec Solutions decision to go with HighJump was based on a number of factors. In addition to being a complete EDI solution, TrueCommerce offers highly adaptable software architecture and a low total cost of ownership. It gives the flexibility of being deployed on premise or in the cloud, and has a high satisfaction rating from their clients. HighJumps' solid reputation in the Microsoft Dynamics channel was also a key consideration.
"We are very excited to offer TrueCommerce EDI to our clients," said Rick Sommer, President of Intelllitec Solutions. "Their knowledge of the supply chain industry as well as their ability to support and troubleshoot client needs make it the perfect offering for our customers needing EDI."
"We are quite pleased to have Intellitec Solutions as a reseller of TrueCommerce EDI," said Haitham Ghadiry, Vice President of Sales and Marketing, HighJump TrueCommerce EDI Solutions Group. "HighJump partners with leading consulting firms like Intellitec Solutions as a way of creating tailored solutions to fit our customers' requirements."
About Intellitec Solutions
Intellitec Solutions is a leading ERP and CRM provider strategically located along the influential business corridor between Washington and Philadelphia. Specializing in Dynamics GP, Dynamics SL, Microsoft CRM and Intacct, they have conducted thousands of engagements helping companies in diverse industries choose and implement software solutions to improve financial or customer relationship management. Using a proven system designed to maximize efficiency and business insight, Intellitec Solutions team of seasoned professionals provides value-added expertise to their clients. For more information or to schedule a demo, please visit http://www.intellitecsolutions or call 866-504-4357
About HighJump
HighJump is a global provider of supply chain management software and trading partner network technology that streamlines the flow of inventory and information from supplier to store shelf. We support more than 14,000 customers in 77 countries, ranging from small businesses to global enterprises. Our functionally rich and highly adaptable solutions efficiently manage customers' warehousing, manufacturing, transportation, distribution, trading partner integration, delivery routes and retail stores. For more information, visit http://www.highjump.com
All company and product names mentioned herein are trademarks of their respective owners.