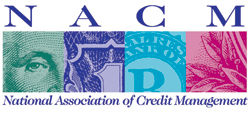 The slump that had so many people on edge at the start of the year seems to have come to an end, but there is not much cause for joy as the overall index is well off the peaks that appeared in the latter part of last year.
Columbia, MD (PRWEB) January 30, 2015
The January report of the Credit Managers' Index (CMI) from the National Association of Credit Management (NACM) has joined the ranks of the cautiously optimistic. After two consecutive months of slippages, the monthly economic indicator's combined score moved forward to 55.1 in January, up from 54.9 in December.
"This is certainly not a spectacular turnaround as the index was at 55.8 and 57.0 in November and October, respectively," said Chris Kuehl, Kansas City-based NACM economist. "The fact is January's reading is still the third lowest in the past year, but it is trending in the right direction this month."
The survey of business-to-business credit professionals measures activity in manufacturing and service sectors, including credit applications, collections and extensions.
Slight improvement in readings for unfavorable factors sent a positive message because the numbers have held close to the line between contraction and expansion. "Only one reading remains under 50 compared with last month, which had three," Kuehl said. "While there's nothing to suggest an imminent boom, it would appear that conditions have started to improve."
Highlights include a 3.5 gain in dollar collections, which "signals that companies are paying their bills more regularly," Kuehl said. A pullback in credit activity, however, suggests "there is more caution within the credit community as a whole, and that is affecting the number of applications as well as the amount of credit extended."
For a full breakdown of the manufacturing and service sector data and graphics, view the complete January 2015 report at http://web.nacm.org/CMI/PDF/CMIcurrent.pdf. CMI archives may also be viewed on NACM's website at http://web.nacm.org/cmi/cmi.asp.
ABOUT THE NATIONAL ASSOCIATION OF CREDIT MANAGEMENT
NACM, headquartered in Columbia, Maryland, supports more than 15,000 business credit and financial professionals worldwide with premier industry services, tools and information. NACM and its network of affiliated associations are the leading resource for credit and financial management information, education, products and services designed to improve the management of business credit and accounts receivable. NACM's collective voice has influenced federal legislative policy results concerning commercial business and trade credit to our nation's policy makers for more than 100 years, and continues to play an active part in legislative issues pertaining to business credit and corporate bankruptcy. NACM's annual Credit Congress & Exposition conference is the largest gathering of credit professionals in the world.