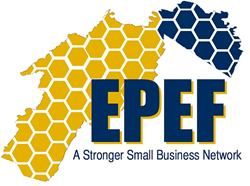 Martinsburg, West Virginia (PRWEB) January 31, 2015
Attorney Elizabeth "Layne" Diehl will address the Eastern Panhandle Entrepreneurs Forum (EPEF) on Thurs., Feb. 5th at the Purple Iris in Martinsburg, 5:30 p.m. with Eastern Panhandle Entrepreneurs Forum Presents "Legal Strategies for Small Business Start-Ups and Entrepreneurs" Don't miss this free opportunity to hear from an expert on topics ranging from government contracting, financing possibilities and crowd funding, home-based business considerations and website considerations and social media.
EPEF events are free and open to the public and start at 5:30 p.m. with networking and refreshments followed by the program at 6:30 p.m.
Diehl, CEO and managing member of Diehl Law, LLC in Martinsburg, West Virginia, is an attorney and executive experienced in the law of employment, education, communications, small business, immigration and non-profit administration. She is dedicated to the advancement of economic development and growth opportunities for the state of West Virginia in its greater metropolitan Washington, D.C. quad-state region.
Organized by the economic development authorities in Jefferson, Berkeley and Morgan counties, the EPEF is a non-profit organization of individuals in the business and technical communities that promotes the creation and growth of innovative new businesses in the Eastern Panhandle. Programs are held the first Thursday of each month (except July), rotating between venues in the three counties. The organization is based on the premise that the future economic vitality of our region comes in large part from the emergence of new businesses through entrepreneurship. In order for this to occur, there must be an entrepreneurial culture, a pool of resources to draw from, and successful models to follow.
For more information call or click: epef(at)jcda(dot)net, 304-728-3255,
The Purple Iris is located at 1956 Winchester Ave. in Martinsburg, West Virginia.