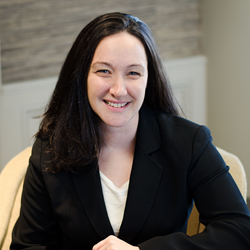 I am very proud to own a company that is both woman and veteran owned, and provides consultative project management services
Nashville, TN (PRWEB) January 30, 2015
Erin Coleman, President of YAD Consulting, is named one of Nashville Business Journal's 2015 Women of Influence. Nashville Business Journal's "The Women of Influence" award program has been recognizing influential women in Middle Tennessee for eight years, and Erin is honored to be recognized as a business leader in her community.
"Of course it is exciting to be chosen as an Influential Woman in my community," says Erin. "I am very proud to own a company that is both woman and veteran owned, and provides consultative project management services to private companies as well as government programs."
Nominated in the Entrepreneur Category, Erin showcases the American spirit as she works tirelessly to provide employment opportunities to veterans exiting the military and looking for new ways to put their significant skills to work in the private sector. Offering Project Management, Bid Consultation & Protests, On Site Project and Construction Management, Six Sigma services and more, YAD Consulting is making an impact in Middle Tennessee.
According to the Nashville Business Journal, nominations are accepted from the public, and assembled in-house. Each nominee fills out an extensive Question & Answer from and is then judged from a panel of past winners. The Nashville Business Journal knows growing the strength of businesswomen is essential to our community's success and plans to continue the tradition of recognizing Women of Influence for years to come.
For more information, visit yadconsultingllc.com.