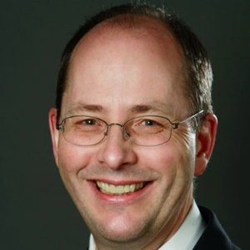 His strategic thinking and enterprise-scale technology experience was just what we were looking for to lead our product development efforts, and best position the company for long term success in our rapidly evolving industry
Chicago, IL (PRWEB) February 04, 2015
eshots, Inc. (http://eshots.com) announced today that it has hired Bill Bernahl as its new Chief Technology Officer. Bernahl will lead the company's R&D and product development efforts, and manage a new multi-million dollar technology investment specifically designed to drive greater insights for eshots' clients through advanced, real-time data analytics.
Bernahl joins the company with a long pedigree of product, technology, e-commerce and digital marketing success. He has held senior leadership roles with Herman Miller, Hyatt, United Airlines, Classified Ventures, iExplore and others.
"We couldn't be more excited about having a guy of Bill's high-caliber joining our team," said Craig Steensma, founder and CEO of eshots. "His strategic thinking and enterprise-scale technology experience was just what we were looking for to lead our product development efforts, and best position the company for long term success in our rapidly evolving industry," Steensma continued.
Bernahl added, "eshots is sitting at the right place, at the right time, as consumer brands are looking to make more data-driven decisions from their marketing efforts. The company's leadership position in the experiential marketing technology space provides a strong starting point for us as my team will build new cutting-edge reporting tools on an already impressive platform. Bernahl continued, "The company has done a really terrific job of expanding the strength of its management team in the last year, and I wanted to be a part of the next chapter of the company's growth."
Bernahl's first day is February 9, 2015, when he will begin focusing on upgrading the company's data architecture, building new versions of the company's current technology products and kicking off new product development efforts.
About eshots
Founded in 1998 and headquartered in Chicago, IL, eshots, Inc. (http://eshots.com) is the leading event intelligence platform in the experiential marketing industry. eshots helps its clients to set and benchmark event strategies, maximize consumer lead capture and track/convert those leads into sales. eshots' team of consultative account specialists deliver enterprise clients with world-class technologies and solutions within a data-driven framework designed to maximize ROI around their events. eshots' clients include many respected enterprise brands, including Chrysler, Ford, General Motors, Jaguar-Land Rover, Mazda, Mercedes-Benz, Mitsubishi, Nationwide, State Farm and Keurig. The company received a net promoter score of 73 last year, placing it among some of the most respected brands in the world in terms of client satisfaction.
Press Contact
Craig Steensma
CEO
eshots, Inc.
312-253-1555
** Craig is available for interviews
** Photos available upon request