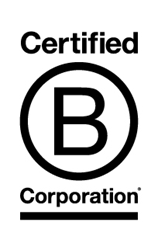 Receiving B Corporation status is a significant event for Artifex Financial Group...it demonstrates our commitment to our staff, clients, community and planet - Doug Kinsey, Partner
Dayton, Ohio (PRWEB) January 31, 2015
Artifex Financial Group, a fee-only wealth management and investment firm is pleased to announce that effective October 27, 2014, the firm has become one of a select number of companies who have achieved "B Corporation" status from the nonprofit B Lab.
Artifex joins over 1,000 companies worldwide who have undergone an extensive evaluation of their business, including areas of employee engagement, compensation, transparency and accountability, performance, a commitment to their communities and to the sustainability of the planet.
In addition to their commitment to sustainability, Artifex utilizes several resources and technologies to enable their investment advisory clients to exert their values and influence through SRI (sustainable, responsible, impact) investing. The firm manages a generic investment model for those interested in getting started in SRI investing and also construct customized portfolios for endowments, foundations and individual investors to reflect their specific criteria.
Other Ohio businesses certified as B Corps are: Jeni's Splendid Ice Creams, Clark-Theders Insurance Agency, Inc., EcoWatch, Ingage Partners, LLC, Luftman, Heck & Associates, LLP, Third Sun Solar, and Fulcrum Creatives.
For additional information on B Corporation certification visit this link: http://www.bcorporation.net and to search for other certified businesses, go to: http://www.bcorporation.net/community/find-a-b-corp