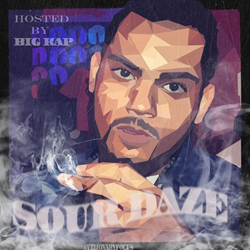 Miami, FL (PRWEB) January 30, 2015
Coast 2 Coast Mixtapes presents the release of the "COD3: Sour Daze" Mixtape by P. Cannon. This new project, currently available to stream and download on the Coast 2 Coast Mixtape website, is hosted by the legendary Dj Big Kap and features additional vocals from Chinx and Afrika.
Since he could remember, P. Cannon always had a passion for music. By the age of thirteen, he began writing rhymes for his cousins and friends, who were very supportive of him. He also has an appreciation for a wide range of music; some of influences include Del Phonics, James Brown, Marvin Gay, Stack Bundles, Pharell, TI, Young Dro, Bone Thugs N Harmony, and Crucial Conflict.
Raised in single parent household, P. Cannon struggled to help make ends meet while his mother battled with drug addiction. Things took a turn for the worse when his stepfather became ill and steady income came to a halt, leaving the family homeless.
P. Cannon made his way to NYC in 2001, and began attending Erasmus Hall High School in Brooklyn under the guidance of his grandparents. This was an opportunity for P. Cannon to start over and soon he was rapping with his new friends. These early childhood struggles are expressed in his music today.
In 2007, P. Cannon and partners Afrika and Mic Bands, took a trip back to Atlanta, where they connected in the studio with G$ and, where he met Goon. While at the session, P. Cannon was inspired to showcase his skills. With direction from Goon, he was inspired to continue building a strong music catalogue and promote a mixtape for the streets.
Keep up to date with P. Cannon on twitter at: @cannonondeck