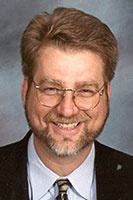 It's faith and love that generate our desire to see people healed.
Dayton, OH (PRWEB) January 30, 2015
United Theological Seminary hosted its fifth annual church renewal conference, Light the Fire! 2015, outside of Ohio for the first time in the event's history. Approximately 100 people participated in the Jan. 22-23 conference on divine healing, which was held at North Naples United Methodist Church, Naples, FL, where United alumnus Rev. Ted Sauter is pastor.
"I'm grateful for the friendships we enjoy with faithful colleagues across the nation and, in particular, for our partnership with North Naples United Methodist Church," said Wendy Deichmann, President of United Theological Seminary. "These relationships made it possible to take Light the Fire! to Florida so that others, well beyond Ohio, could benefit from this wonderful resource."
Delivering plenaries on topics related to divine healing were Kenneth Carter, Bishop of the Florida Conference of The United Methodist Church; William J. Abraham, Professor of Wesley Studies at Perkins School of Theology; Craig S. Keener, Professor of New Testament at Asbury Theological Seminary; Mike Slaughter, Lead Pastor of Ginghamsburg United Methodist Church; and Candy Gunther Brown, Associate Professor of Religious Studies at Indiana University. Other guest speakers included James E. Swanson, Bishop of the Mississippi Conference of The United Methodist Church, and Ted Sauter, Lead Pastor of North Naples United Methodist Church.
In sessions covering topics such as global Christianity, social and economic healing, and intercessory prayer, speakers discussed the important role divine healing plays in developing churches and recognized healing as a means of renewal in the global church.
"People go where they expect to find help, and if the church does not offer hope and healing, people will go somewhere else," Brown said during her session, "Healing and the Wildfire Growth of Global Christianity."
Abraham also addressed the theological and spiritual challenges churches and individuals face when healing does not occur.
"The fact that we go through these very, very painful and deep losses, I think, in no way should inhibit us from, in fact, moving forward in faith and in love," Abraham said, "because it's faith and love that generate our desire to see people healed and to see God do all that God may want to do—even through loss."
United Theological Seminary, now in its 144th year, is one of the fastest growing theological schools in the United States. It was founded in 1871 by Milton Wright, a Bishop in The United Brethren Church and father of Wilbur, Orville and Katharine Wright. United offers accredited, innovative graduate and non-degree education programs for both clergy and laity. Please visit United.edu for more information.