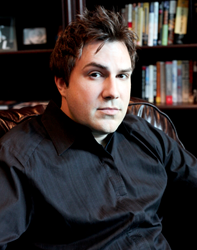 The Internet of Things has a different infrastructure, and existing software simply does not cut it
(PRWEB) February 04, 2015
COS Online has recently published an article debunking the Internet of Things myths so commonly surrounding the question of security. Jason Hope hopes the article will calm some common concerns about the security of the data being collected by the Internet of Things devices.
In the January 26 article entitled "Five Myths Debunked About Security and Privacy for the Internet of Things," Greg Shannon tackles five common myths which are stalling the full acceptance of the Internet of Things, and hurting the development of the right security protocols. One of these is the idea that adding security to the Internet of Things means sacrificing privacy. Shannon claims, "These two concepts go hand in hand. Technically they have commonalities. They enhance each other."
Shannon also tackled the myth that the existing security practices are sufficient. Jason Hope feels this one is one of the most important. "While security measures are in place, they are not yet efficient. Developers do need to address these concerns if the Internet of Things is going to succeed and provide the functionality that we believe it can offer," he said.
Other myths addressed in the article include the idea that cyber security is a mature science that can address current Internet of Things concerns, and the idea that software security is sufficient to keep the Internet of Things secure. "The Internet of Things has a different infrastructure, and existing software simply does not cut it," says Hope.
Finally, the article discusses whether cybersecurity is something the private sector can meet without help. Shannon claims that the Internet of Things demands a partnership between the private and government sectors in order to fully protect the public. The challenge will be finding a balance that does not lead to over-regulation of the private Internet of Things industry.
"These myths needed to be addressed," says Hope. "Once the truth behind them is understood, we can move forward with making the Internet of Things more secure."
About Jason Hope
Jason Hope works as an entrepreneur from his home in Scottsdale. He supports research into the Internet of Things as well as health and wellness treatments that help slow the aging process. Learn more about his research and work at http://www.jasonhope.com.