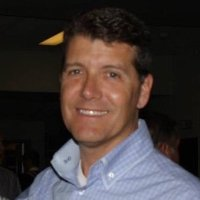 Canton, Ohio (PRWEB) January 29, 2015
In an exciting new hire, Midwest Industrial Supply, Inc. named John Burnett Business Manager for the Gravel Runway and Village Roads Group, a move in line with the overall direction of the company's ongoing business development efforts in this market. With over twenty years of experience in sales and an impressive track record of growing revenue in competitive markets, Burnett will offer a new, innovative approach to Midwest's established projects and valued clients in Alaska and Canada, and bring the company's expertise to runways all over the world over the next few years.
Under Burnett's direction, Midwest will aim to reach its consistent goals of not only maintaining a dedicated focus on public runways in the Canadian and Alaskan markets, but also identifying and offering solutions for private runways -- owned by mining companies or oil and gas producers, or operated for military or recreational purposes -- and working with native villages and towns on their roadway dust issues.
As Midwest President Steven Vitale noted, "Given his skills in acquiring accounts and negotiating contracts, as well as his experience with agricultural equipment, John will prove instrumental to introducing Midwest's products and services not only to the 49th state's remaining untreated runways, but to gravel, unpaved, and non-paved runways and roads around the world in the coming years."
Burnett also brings his relationships with top industry leaders to the table. He developed relationships with construction firms like Volvo and Liebherr while working for Kinshofer North America, all of which should prove essential to future business that Midwest does in the construction market. He also pioneered several new product lines while at Kinshofer, meaning Midwest can rely on him for sales development of any new additions to Midwest's own product line in the future.
"Midwest has a great history of developing high quality, high value products that exceed the expectations of its customers," Burnett said, explaining why he's excited to join the Midwest team. For him, what's particularly promising is that the company "has experienced impressive growth and is poised to take its business to much higher levels." With his dedication to top quality customer service, Burnett can help Midwest expand into unchartered territory and solidify relationships with new partners in the industry.
About Midwest
Midwest is the world leader in environmentally sound dust control, erosion control, and soil stabilization technology. We bring our customers more solutions, documentation and support than any other manufacturer. On a daily basis, we challenge ourselves to become even more accessible problem solvers so we can set a new industry standard for proactive and responsive service. Pushing the envelope is part of our corporate DNA, and we strive, always, to develop cutting-edge processes, products and services; stay on top of the learning curve, and educate our customers for our mutual success.