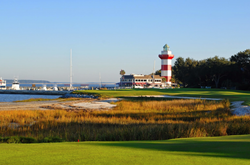 Top South Carolina Destinations
Hilton Head Island, South Carolina (PRWEB) January 30, 2015
For the 30th year, locals living in Bluffton and wine lovers around the country will converge on Hilton Head Island from March 9 through 13, 2015, for a Hilton Head signature event. Every March, this famed resort island near Bluffton SC welcomes spring and the impending summer season with a celebration of wine and authentic Lowcountry cuisine liberally seasoned with regional cultural and art experiences, and paying homage to medal winners of the January International Wine Competition.
This year, the Festival makes its new home at one of the top places to live in South Carolina – beautiful Sea Pines Resort. For an entire week festival-goers can savor a variety of fun, food-and-wine fueled events in Bluffton SC and on Hilton Head Island, including a new golf event and the acclaimed Grand and Public Tastings. Take a look at this abbreviated Festival even calendar and start packing for spring break on the South Carolina coast:
Monday – 6:15 PM in Bluffton, Festival kick-off Wine & Cinema Event screening of the British romantic comedy and wine-themed movie "A Good Year," accompanied by gourmet munchies and award-winning wine, with a sommelier-led discussion of the film.
Tuesday – 2:00 PM at Sea Pines Beach Club, Wine Tasting and Education Series, "Zing" Food and Wine Together workshop revealing the chemistry and perspective behind food and wine pairings.
Wednesday – 2:00 PM at Sea Pines Beach Club, another Wine Tasting and Education Series event, "BYOB" – Build Your Own Bordeaux seminar, where guests learn to blend varietals to create their own Meritage. Following at 5:00 PM enjoy a Celebrity Chef Vintners Dinner with resort and regional celebrity guest chefs presenting a multi-course Lowcountry feast.
Thursday – 2:00 PM at Sea Pines Beach Club, the Wine Tasting and Education Series continues with "Best of the Best" featuring legendary Napa Valley wines and a history of the Valley.
Friday – 11:00 AM, Sea Pines Beach Club, Wine Tasting and Educational Series "Crystal, True Persuasion?" Does the glass make a difference? Find out how the size and shape of the goblet affects the experience. At 1:00 PM join a Progressive Wine Tasting "Sip and Stroll" at the Shops at the Harbour Town Yacht Basin. At 5:30 PM, be a part of the most iconic and exclusive Festival event – The 30th Anniversary Grand Tasting. Sample fine wines and expertly prepared hors d'oeuvres on the 18th Lawn at Harbour Town Golf Links overlooking picturesque Calibogue Sound and the candy-striped lighthouse. Finally, at 7:45 PM, join fellow oenophiles and foodies for the Celebrity Chef Vintners Dinner in the elegant Magnolia Room of Sea Pines Plantation Golf Club.
Saturday – Noon, Harbour Town Yacht Basin, The Main Event – This perennially popular, tented showcase Festival event features over 250 wines from the U.S. and around the world, gourmet food, cooking and mixology demonstrations, the renowned Waiters' Competition and a wine Silent Auction. Proceeds from the Festival's wine auctions go to help fund scholarships for college students seeking degrees in hospitality and tourism through the John & Valerie Curry Educational Scholarship Fund.
Sunday – 10:00 AM, Beach, Bubbles & Brunch at Sea Pines Beach Club. Close out an extraordinary week with a fabulous champagne brunch in the heart of Sea Pines Resort.Lucky residents living in Bluffton and surrounding areas know spring is the perfect time to travel to coastal South Carolina, and the Hilton Head Wine and Food Festival is an excellent excuse – if folks really need one. For a complete list of activities, or to purchase event tickets, visit the Hilton Head Island Wine + Food Festival website.
VACATION AT SEA PINES RESORT
Before folks decide which events to attend, be sure to check out Sea Pines vacation packages in coastal South Carolina. As one of the best master planned communities in the southeast, Sea Pines offers over 400 vacation home, condo and villa rentals, too. The accommodations are perfect for those savvy Boomers looking at senior community homes near the beach. In addition to the Escape Vacation Package, March Free Night Special, and the Spring Vacation Special, Sea Pines Resort offers a Wine + Food Festival Villa Package in Harbour Town, within walking distance of many Festival events. The Festival Villa Package includes a 25% discount on Public Tasting tickets, discounts on a villa stay and Sea Pines Resort restaurants, complimentary tennis court time, and preferred golf rates at the resort's championship courses, among other perks. Can't make the Festival this year? Book any of the other great vacation rental packages and explore the Bluffton area and Sea Pines Resort leisurely.
SEA PINES RESORT IN SOUTH CAROLINA TOPS EVERYONE'S LIST
Many homebuyers, when deciding on a second, vacation, or retirement home, look for established, gated communities offering only the best. Master planned communities are prevalent up and down the southeast, but few deliver the exquisite lifestyle, amenities, and Hilton Head Island location of Sea Pines Resort. Situated on the southern portion of Hilton Head, Sea Pines is cradled by the Atlantic Ocean on its eastern shore and Calibogue Sound on the west. The thoughtfully planned 5,000 acre development includes woodlands, tidal creeks and saltwater marshes, and of course miles of private, sandy beaches.
Golf amenities are top notch, with three championship courses throughout the community – Heron Point, The Ocean Course, and the fabulous Harbour Town Golf Links, home to the venerable PGA RBC Heritage Tour. The new Plantation Golf Club facility boasts a magnificent 23,000 square foot clubhouse with elegant dining and meeting facilities, a pro shop, a practice range, over 4,500 square feet of outdoor patio space with magnificent views, and a 2,400 square foot Golf Learning Center.
Golf is just the beginning at Sea Pines Resort, however, as friends and neighbors with various interests find time to gather at Sea Pines Racquet Club, Lawton Stables Equestrian Center, Harbour Town Yacht Basin (the full service marina has 100 deepwater slips) or the Harbour Town Shops dining and shopping mecca. The 20,000 square foot Beach Club sparkles with an oceanfront swimming pool, or residents can work out at the Hilton Head Island Fitness Center. From fine dining, fishing, and boating to exploring 25 miles of bike and nature trails, folks will enjoy a fine country club atmosphere and resort lifestyle at any of the enchanting neighborhoods in the five Sea Pines community sectors of Plantation, Club Course, Ocean Side, South Beach and Harbour Town.
As one of the top places to live in South Carolina, Sea Pines Resort has received dozens of awards and accolades over the years, including:
GOLF Magazine's coveted "Gold Medal Award" for 2014 – 2015
Golf Inc. magazine ranked Sea Pines it's No. 5 Golf Resort in the World and No. 2 Golf Resort in the U.S.
South magazine featured Sea Pines in "Power Golf: A Guide to the Region's Top 10 Golf Resorts."
Travel & Leisure Family named the resort its No. 13 "Family Resort in the U.S. and Canada."
TENNIS magazine ranked Sea Pines Resort's tennis facility No. 2 among the country's top tennis facilities and No. 5 on its list of the "50 Best U.S. Tennis Resorts."
Harbour Town Yacht Basin was ranked in the "Top 25 Best Marinas in North America" by Power & Motoryacht magazine.
Harbour Town Golf Links, home to South Carolina's only PGA Tour event, was ranked No. 9 in the U.S. in GOLF Magazine's 2014 edition of "Top 100 Courses You Can Play."
And while the extensive awards list goes on and on, the best way to see what all the recognition is about is to visit this incredible resort community. Whether folks are interested in a vacation home, a full-time residence or senior community homes near the beach, Sea Pines Resort on Hilton Head Island near Bluffton SC has what folks are looking for, including one of the nation's premier Wine and Food Festivals.
About Real Estate Scorecard:
Real Estate Scorecard writes unbiased real estate reviews providing in-depth information about popular gated communities in Florida, Georgia, North Carolina, South Carolina, Tennessee and Central America, all in an effort to help people discover where to retire in the South.
Website: http://realestatescorecard.com