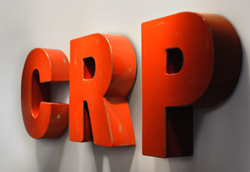 We are extremely honored to have attracted the quality of talent that we now have on board. This team has our full support, and we are thrilled to see what the next few years have in store for CRP.
Houston, TX (PRWEB) January 30, 2015
Custom packaging & branding agency CRP kicked off 2015 with a significant investment in the future of the company, adding several industry leading sales representatives and support staff in regional offices across the nation. This expansion has opened up opportunities for the company on the east, west, and gulf coasts – a bold move for the company, according to its owners Kathy Bintz and Henry Fertitta, who stand behind the company's full-service agency approach to the industry.
"This is a year of growth for CRP. We have amassed a very talented group of sales people in conjunction with our current team of seasoned account executives," reports Henry Fertitta, co-principal and president of CRP. "We are expecting to penetrate new markets across the country as we diversify both our client base and services to complement the evolving needs of our customers."
The team now includes Steve Smith, a senior account executive with over 18 years of experience in the development of custom packaging programs, including concept development, packaging engineering, printing techniques, materials and finishes. With an office in Southport, CT, Smith will focus on developing business both regionally and internationally. His portfolio includes several prestigious brands in the luxury retail world, and his consultative approach has helped many top brands develop brand-appropriate and cost-effective packaging programs. "I am thrilled to be part of CRP's plan to have a significant presence on the East coast," said Smith. "CRP's streamlined focus on creative services to support both packaging and logistics is brilliant, and will offer tremendous solutions to customers. I will bring my own wealth of sales expertise to support this program, adding new clientele on the East Coast."
Also on board is Seattle native Kristy Guise, who has 16 years of experience in the custom retail packaging industry working for a local wholesale distributor. Focusing on craft distilleries, online retailers, and specialty food packaging, Guise plans on leveraging CRP's full-service branding and packaging model to her clients' advantage. "With so many retail and CPG concepts growing in the Pacific Northwest, I am excited to penetrate new opportunities. CRP's branding and design services are a winning combination, and I look forward to creating packaging stories that are unique to each of my clients' brands," stated Guise.
Alongside Guise is branding and marketing maven Susana Musi. Also based in Seattle, Musi has over 15 years of experience curating brand strategies for disruptive start-ups and established corporations such as Blue Nile, Rivet & Sway, Washington State Fair, MedTouch, Redfin, The Bravern, and Midway Games. Her professional history includes account and strategy roles at interactive, design and advertising agencies, from which she has developed a truly multi-dimensional approach to new projects. Musi's focus will be on identifying branding and design opportunities within the lifestyle, technology, community and public sector markets. In response to joining the team, Musi states, "CRP is a small and beautiful place where world-class brands come for their packaging solutions, but it's also the place where emerging ideas find their identity and shape. In partnering with the team, I feel empowered to offer an invaluable perspective. Clients get the wisdom that comes with over 35 years of experience and an award-winning creative team with insight into markets across the US."
In order to supplement the growth of the team, CRP has hired several experienced account managers who specialize in complex program management and customer service. Adrienne Lopez was hired at the beginning of the year to support the branding division. With higher degrees in business management and the arts, she possesses a multi-faceted knowledge of marketing, communications, branding, licensing, art and design, fundraising, program development, campaign management, and outreach. Most recently she managed the production of complex packaging projects from concept to print for Starbucks' Global Creative Studio, working cross-functionally to ensure packaging design met strategic global business goals. Her previous professional endeavors have included the execution of brand and marketing strategies across large scale campaigns, for organizations such as World Vision, the Bill & Melinda Gates Foundation, Ronald Feldman Fine Arts, Creative Capital, and the Andy Warhol Foundation for the Visual Arts.
"This is the first time in our company's history that we've experienced an industry shift like this," recalls CRP's co-principal and CEO Kathy Bintz. "We are extremely honored to have attracted the quality of talent that we now have on board. This team has our full support, and we are thrilled to see what the next few years have in store for CRP."
Creative Retail Packaging, Inc. is an award-winning branding & packaging agency that specializes in the design, development, sourcing, management, and distribution of custom packaging programs. CRP has offices in Seattle, WA, Houston, TX, Los Angeles, CA, and Southport, CT, and operates three regional warehouses across the United States.