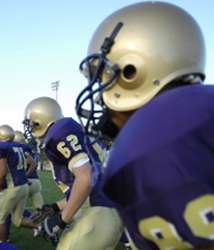 Sports medicine exams are now offered within all 12 of Healthpointe's clinics throughout Los Angeles County, Orange County, San Bernardino County, and Riverside County
La Mirada, Ca (PRWEB) January 30, 2015
Healthpointe's Anaheim location is now providing physical examinations for all sports and exercise-related injuries. Sports medicine exams are now offered within all 12 of Healthpointe's clinics throughout Los Angeles County, Orange County, San Bernardino County, and Riverside County.
Dr. Michael J. Chuang, a fellowship-trained sports medicine specialist, offers exceptional treatment for patients enduring sprains, fractures, dislocations, and other common sports injuries, conditions, or symptoms. With a career ranging from earning his title as Doctor of Medicine from the Drexel University College of Medicine to a residency as an Orthopedic Surgeon at the State University of New York, Dr. Chuang has undergone rigorous training to ensure that patients receive the highest level of care when they need it most.
Healthpointe's Anaheim clinic is now equipped to address sports and exercise related injuries pertaining to the musculoskeletal system. Some of the common sports-related injuries that are treated at Healthpointe include: torn ACL and MCL ligaments, meniscus tears, shin splints, hernias, rotator cuff tears, ankle sprains, and tennis elbow. Overuse and acute trauma account for a vast amount of sports injuries; Dr. Chuang and Healthpointe offer minimally invasive treatments in order to expedite recovery from these injuries while actively minimizing the risk of recurring musculoskeletal trauma.
For more information on Healthpointe's sports medicine doctors, locations, and available treatments, please call (800) 956-2663 or schedule an appointment through http://www.HealthpointeMD.net.
About Healthpointe:
Healthpointe is a leading multidisciplinary healthcare organization offering a full range of medical services in practice locations throughout Southern California (Los Angeles County, Orange County, San Bernardino County, and Riverside County). Healthpointe has locations situated in over 10 cities in Southern California including Anaheim, which is conveniently located near Fullerton, Placentia, Villa Park, Buena Park, Cypress, La Habra and Cerritos. As a highly regarded musculoskeletal group, we have a personal investment in the highest level of service, and we are proud of our record of excellence over the last four decades with private patients, injured workers, urgent care, personal injuries, and professional and non-professional athletes. Leading our organization is a dynamic team of healthcare professionals who continually strive to be at the forefront of medical innovation and healthcare service delivery. For more information, a complete list of services, and Healthpointe locations, visit http://www.Healthpointemd.net