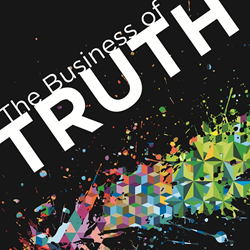 You're going to see lots of hacktivism and terrorism related events that are going to blur the lines between warfare and hacking.
New York, New York (PRWEB) January 30, 2015
Cyber warfare, legislative gridlock, and ethical hacking will all likely play a large role in information security in 2015, as organizations struggle to manage risk in an ever-evolving cyber threat landscape.
"2014 demonstrated that state-sponsored agents, hacktivists, insiders, and organized crime groups could profit and meet their goals in damaging and disrupting companies through cyber-attacks," Eric Friedberg, Executive Chairman of intelligence, investigations, and risk management company Stroz Friedberg, says in the first episode of the company's "Business of Truth" podcast series. "The success of those attacks in 2014 is certainly going to spur those actors to increase, if not step up, their activity in 2015. You're going to see lots of hacktivism and terrorism related events that are going to blur the lines between warfare and hacking."
In this inaugural podcast, Friedberg outlines the top cybersecurity threats facing companies in 2015 as well as emerging opportunities corporations should consider in the new year to strengthen their cyber risk management strategies. Among the highlights:

Ethical hacking can help organizations' security functions understand their cyber risk vulnerabilities.
Cyber security can no longer be focused on strengthening perimeters. There's now an assumption that attackers will get in, and the focus is transitioning to both early detection and the ability to rapidly respond.
"Cyber warfare" will be the 2015 cyber risk buzzword. State-sponsored agents and terrorists now recognize they can effectively use cyber technology as a weapon to disrupt organizations, without causing loss of life and without inciting military retaliation. As such they are going to increasingly use technology to reach their goals.
Many countries that have the ability to bring about catastrophic damage through cyber-attacks don't have the motive to do so, and the actors that do have the motive do not yet have the skills. But it's only a matter of time until the motivation and technological skills gap closes.
The retail and payment card industries will continue to be targets. Because the U.S. has not fully transitioned to using advanced technology such as tokenization and encryption and away from traditional magnetic stripe credit cards, retailers that haven't yet been attacked are racing to strengthen their defenses.
Friedberg also touches on the lack of consistent information sharing between the public and private sectors after a cyber-event. Following President Obama's 2013 executive order on improving cybersecurity infrastructure and information sharing, federal agencies have increasingly delivered mission-critical cyber threat information to private firms, but this cooperation is not yet dependable. Friedberg believes law enforcement still has a ways to go. Robust information sharing would allow investigators to much more quickly answer questions such as how the hacker got in and whether the threat still exists, and more rapidly kick the attacker out of the network.
For additional insights on the 2015 cyber threat landscape, listen to the Stroz Friedberg "Business of Truth" Podcast here.
About Stroz Friedberg, LLC
Founded in 2000, Stroz Friedberg is a global leader in investigations, intelligence, and risk services. It provides expertise in digital forensics, cybercrime and incident response, security science, forensic accounting, compliance, due diligence, data discovery and analytics. Working at the intersection of technology, investigations, regulatory governance and behavioral science, the company is driven by a core purpose—seeking truth so clients can find the assurance and answers they need to move forward with certainty. With twelve offices across nine U.S. cities, London, Zurich and Hong Kong, Stroz Friedberg assists in managing critical risk for Fortune 100 companies as well as 80% of the AmLaw 100 and the Top 20 UK law firms. Learn more at http://www.strozfriedberg.com.