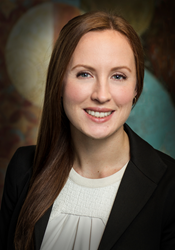 if an employee is terminated because of a disability, even if it is not the only factor or even the primary factor for termination there is a violation of the Human Rights Code
(PRWEB) January 30, 2015
Nicole Simes of Toronto, Ontario's MacLeod Law Firm reports on a recent decision of the Human Rights Tribunal of Ontario ("the Tribunal") addressing discrimination in the workplace.
Ms. Simes, who advises employees with human rights issues, states that Gaisiner v. Method Integration Inc., 2014 HRTO 1718 deals with the intersection of disability and performance in employment. In this decision, Simes describes, the employee suffered from Attention Deficit Hyperactive Disorder ("ADHD"). The Tribunal found that it was "not disputed that the [employee] had issues with his performance throughout his employment." However, as Ms. Simes points out, the employee disclosed his ADHD disability to his employer and raised that he believed some of the performance issues were related to his disability. Ultimately, the employee's position was terminated.
In the decision, the Human Rights Tribunal found that the employer had failed to accommodate the employee and awarded $10,000 in damages. The employer was also required to implement a human rights policy and training.
Ms. Simes reports that this decision is significant because it highlights that "if employee is terminated because of a disability, even if it is not the only factor or even the primary factor for termination there is a violation of the Human Rights Code." Further, she highlights that "the adjudicator found that the employer had an obligation to consider whether the ADHD related to the employee's performance issues and whether the employee required accommodation to perform his job duties."
Simes notes that "at MacLeod Law Firm we see many employees who suffer from disabilities which affect their work, but they are not comfortable disclosing the disability to their employers. This decision highlights that disabilities may be invisible and reminds employers of their duty to inquire about the accommodation needs of employees."
With the increase in claims relating to disability, especially mental health disorders, Simes says that "this decision provides some guidance to employers about what steps are required in dealing with an employee who suffers from a disability but is also experiencing performance issues."
Lawyers at the MacLeod Law Firm have represented 1000s of employees over the past 25 years. MacLeod Law Firm's practice includes human rights claims, wrongful dismissal claims, severance package review, employment contract review, employee resignation advice, and advice on workplace health & safety issues.