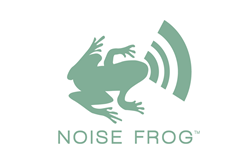 Seattle, Washington (PRWEB) February 02, 2015
Noise Frog, a leader in home automation, whole house audio, and security, is expanding operations in the Pacific Northwest. With the home improvement market on the rise, home automation, previously a high-end destination, has come into the reach of many homeowners. Smart devices that span the entire home from the kitchen to the bedroom to the garage need to be controlled and secured. Home and business owners in Washington, Idaho and Oregon need a proven and trusted company that solves these new challenges.
Noise Frog delivers amazing home automation, audio/video, theater and security solutions exceeding customer expectations by delivering advanced technical solutions that are easy to use and reliable. Noise Frog has developed proprietary techniques and tools to increase efficiencies and quality while giving its customers unparalleled control of their environments.
Noise Frog President Ken McLarin says, "We're very excited to be expanding in the Pacific Northwest after having developed an exceptional reputation with our customers and excitement around our quality products and offerings. We look forward to servicing the Seattle area as well as the greater Pacific Northwest with solutions unifying all devices in one simple easy to use interface. This means your blinds, home theatre, HVAC and cameras are all accessible inside and outside the home. This provides an unprecedented user experience."
The home automation and control market continues to grow at a rapid pace, as new devices are continually released customers can easily be overwhelmed by a bevy of choices. Noise Frog works with their customers to help makes sense of the "internet of things", putting them in control. McLarin goes on to say, "I was sick of trying to use 10 different remotes and 10 different apps on my device to control my home, I needed a simple and reliable interface that everyone in the home could use. In addition, I needed to feel secure that my home and the environment was not going to be easy to hack. Noise Frog created a solution that I'm proud of."
Noise Frog has created a relationship with Savant (http://www.savant.com) to become the lead integrator of the best home control system on the market. Noise Frog in conjunction with Savant, offers an incredible solution for both control and security. Home automation and integration can seem daunting to the home user but Noise Frog makes it easy to achieve the results. With solutions starting at five thousand dollars, Noise Frog delivers unparalleled control at an exceptional value.
For information regarding Noise Frog's home and audio offerings visit their website at http://www.noisefrog.com or call (800) 550-9141.
About Noise Frog: Noise Frog's inspired beginning was in 2008 through professional recording and production projects in the Pacific Northwest. From there, the team's passion for the harmonious integration of both music and technology grew into Noise Frog's Automated Solutions for the home. Realizing that security needed to be central to any solution Noise Frog's Automated Solutions allows the user to have absolute control and confidence at their fingertips. Anything from lighting, whole home audio, and your home theater can be controlled through our innovative and easy to use interface through any smart home or tablet.
Please Contact:
press(at)noisefrog(dot)com for inquires.