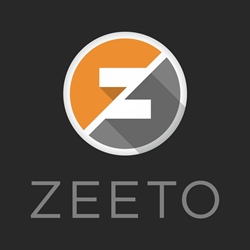 Having this line of credit will ensure that Zeeto is ahead of the curve in our arena and keeps us innovating and creating even better technology
San Diego, CA (PRWEB) February 03, 2015
Today, the privately held technology firm Zeeto announced that it has secured a $3 million working capital line of credit from Bridge Bank. The news comes on the heels of Zeeto's recent announcement to diversify and expand upon its proprietary technology that has catapulted the company as a front-runner in today's lead generation field.
The injection of liquidity will act as a way to rapidly ramp up media spending and act as a safety net to fund the company's day to day activities in the case of a sudden cash flow issue. "This is an exciting time for us at Zeeto," said Stephan Goss, CEO. "Having this line of credit will ensure that Zeeto is ahead of the curve in our arena and keeps us innovating and creating even better technology." Zeeto's two flagship websites, Samples.com and GetItFree.us are already ahead of the curve when it comes to generating leads – with the influx of capital they will continue to attract over 10 million visitors a month to their sites.
Bridge Bank's incredible reputation and their no headaches approach made them an easy standout. "We are excited to be in a partnership with Zeeto and to facilitate their future growth and success," said Jorge Visitacion, Senior VP of Bridge Bank, Capital Finance Division. "Zeeto came to us with a unique financing need and our breed of talented bankers were able to tailor a credit facility structure that made the transaction a seemingly easy process to undertake on both ends."
About Zeeto:
Zeeto is a technology company that specializes in generating high ROI leads for clients across all verticals. With over 50 million leads generated in 2014, Zeeto has become a powerhouse in the performance based online marketing industry. Our proprietary cutting edge technology uses custom in-house analytics and complex optimization algorithms to create a dynamic user experience that delivers the highest quality leads for online marketers, agencies and brands.
Recognized as one of the Top 5 Places to Work in San Diego, we have some of the most creative minds and talented people in the industry. For questions and/or inquiries please contact Brian Jones, Director of Public Affairs at: brian(at)zeetogroup(dot)com