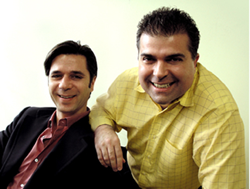 "It is vital for anyone suffering from a sprain to balance rest and exercise in their rehabilitation. Normally, a physical therapist would have an athlete rest and avoid vigorous activity for longer than two weeks. " Dr. Kostopoulos
Astoria, NY (PRWEB) January 31, 2015
Nobody who watched the National Football Conference's title game last Sunday could miss the sight of Seattle Seahawks star defensive player, Richard Sherman, out on the field, suffering from what was obviously severe pain in his left elbow. Standing out there, with his armed tucked in close to his body, he had on his game face, but something very wrong with that left arm.
The something that was wrong with Richard Sherman turned out to be a sprained left elbow.
A less publicized injury that occurred during the game was the dislocated shoulder of Seattle Safety, Earl Thomas.
Participants in professional contact sports are prone to injury; so much so that controversy rages over the short term and the long term ramifications of these sprains, strains, breaks and concussions.
For athletes such as these professional football players and amateur sports enthusiasts as well, physical therapy can provide a noninvasive approach to the prevention and treatment of sports-related injuries such as an elbow strain.
Professional sports teams have physical therapists as part of their medical staff and it's good to know Richard Sherman and Earl Thomas will likely be under the care of noted Seattle Seahawks physical therapist Michael Tankovich.
Hands-On Care Physical therapy is there to aid professional and amateur athletes in maintaining strong and limber bodies and in getting back in shape quickly when they suffer injury.
Dr. Kostopoulos, world renowned expert in Myofascial Pain and the co-founder of Hands-On Care Physical Therapy and Hands-On Seminars in New York says, "It is vital for anyone suffering from a sprain to balance rest and exercise in their rehabilitation. Normally, a physical therapist would have an athlete rest and avoid vigorous activity for longer than two weeks. However, in extreme cases like the Super Bowl, a player will frequently choose to take the risk."
Hands-On Physical Therapy has four offices in New York City: Astoria (Queens); Bay Ridge (Brooklyn) and two in Manhattan. To learn more about Hands-On Physical Therapy of New York, please visit http://HandsonPT.org or call (888) 626-2699
####