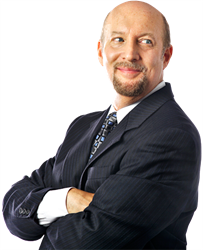 Every divorce is unique; one spouse may run household finances while the other spouse was left in the dark when it came to the true cost of running a household. Or a spouse may feel neglected after the divorce and fill that void with unnecessary spending.
Queens, NY (PRWEB) January 30, 2015
Many people are starting an important chapter in their lives in the New Year with the finalization of a divorce. Bruce Feinstein, a veteran divorce lawyer based in Queens, is offering five top financial matters to consider after divorce in 2015. These issues are not only important for a person to maintain control over his or her current financial affairs and avoid problems; they are a sound investment in a safe financial future.
These top five considerations come after a January 5, 2015 Forbes article about "money matters divorcing spouses often overlook."
Once a divorce is finalized, there will still be outstanding issues to consider when it comes to a person's newly independent life and his or her finances. One of the first tasks to take on is getting a credit report. This is important because it shows any open credit cards, along with any debts that are under the person's (and possibly their former spouse's) name, like home and car loans. If these show on a credit report, it's time to close them. If there is still a balance on a card or loan, the person can get in touch with the lender to suspend the account. This prevents future charges and fees, and it allows the person confirm that the account cannot be reopened. "Reviewing your credit report should be a yearly endeavor," says Mr. Feinstein. "But for a newly divorced individual, getting a credit report right away will shed light on any inconsistencies that need to be addressed."
Another matter to consider is investments. The distribution of marital assets is often done during the divorce proceeding. But in the aftermath of a divorce, individuals are often left with investments that don't meet their new goals. If a person finds his- or herself in a new tax bracket, he or she may need to consider different or more diversified investments. A recently divorced individual may also end up with an investment plan that is too conservative or too risky. Working with a financial planner can help divorced spouses create an updated strategy that better reflects their goals.
The next step Mr. Feinstein suggests to clients is reviewing tax information. This can include looking at tax withholdings, marital status and tax exemptions, which will all change after a divorce. "It's helpful to fill out a new W-4 form with the IRS, along with any state and local forms that will help you determine your new tax information," suggests Mr. Feinstein.
It is also important to review any investments or income beyond wages, such as capital gains or investment income. Newly divorced individuals may have shared investments – and any investment taxes – with a spouse in the past. Looking at this information and taking into account any taxes that will need to be paid can help avoid penalties. It is also a good idea to work with an accountant or financial planner to create a new tax projection. A newly single person also has new deductions and income, and the future of that income needs to be re-assessed.
The next matter Mr. Feinstein addresses continues to look to the future. Spouses who file for divorce in New York often make estimations about how their finances will change after they become single. Once that future comes to fruition, it's a good idea to compare those estimations with reality. This can include looking at daily expenses, impulse purchases and new expenses like childcare or therapy. Mr. Feinstein says, "Every divorce is unique; in one case one spouse may run the household finances while the other spouse was left in the dark when it came to the true cost of running a household. In another case a spouse may feel neglected after the divorce and fill that void with unnecessary spending."
No matter the situation, it is beneficial for newly divorced individuals to keep tabs on spending with budgeting tools that get them in the habit of tracking financial activity. Comparing proposed financial targets with true spending habits every quarter or annually is another way to prevent damage and navigate a new financial lifestyle.
The final suggestion Mr. Feinstein points out is updating after-life plans. Many people list their spouse on beneficiary forms, and those forms often need to be updated after a divorce. Review beneficiary information supplied to banks, employers, and other plans like life insurance policies and wills. These changes may also need to be made to powers of attorney that give one person the ability to make decisions for another if necessary. Beneficiary and power of attorney changes vary; some involve re-submitting a form while others may be more involved.
When making the first steps in life after divorce, Mr. Feinstein recommends looking at all stages on a person's financial life. "Look at your current spending and investments, review your plans for the future, and keep in mind the plans you have set for your financial legacy."
The Law Offices of Bruce Feinstein, Esq. has nearly two decades of experience in bankruptcy law, helping clients and families resolve their issues and move forward with their lives. Visit Feinsteindivorcelaw.com for more information or call (718) 475-6039 to reach the New York office.
###