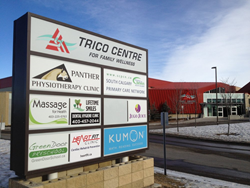 It is all about you, when you come see us
Calgary, AB (PRWEB) January 30, 2015
Heart disease and stroke continue to be he leading causes of death and hospitalization of men and women in Canada. To help the people of Calgary prevent heart attacks and strokes, the Heart Fit Clinic offer cardiac assessments that people will not find at their doctors offices. If people are fortunate to survive a heart event, they offer a personalized approach to recover from heart disease.
The Heart Fit Clinic started its operations at the Trico Centre, formerly the Family Leisure Centre and continue to run its operations there. Diamond Fernandes is the founder and director of the cardiac rehabilitation and heart attack and stroke prevention clinic. He used to work with Total Cardiology, a cardiac rehabilitation clinic in Calgary, but saw a better way to treat people to with heart disease. "It is all about you, when you come see us." says Fernandes. This personalized approach to patients heart health is something that is difficult to find in our public system. Fernandes has also developed some great educational heart health products that have reached people all over the world.
The Heart Fit Clinic looks forward to helping the people of Calgary further with their heart health and eliminate emergency room visits in Calgary's hospitals.