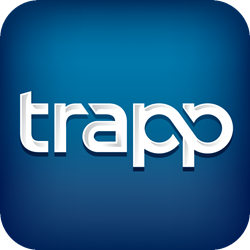 Trapp Technology is proud to bring Vision Offices to the forefront of unified communications while adding value to their upscale amenities and facilities, says David Trapp, CEO of Trapp Technology.
Scottsdale, Arizona (PRWEB) January 30, 2015
Scottsdale-based Trapp Technology, a provider of IT, Internet, and cloud hosting solutions, is excited to announce its newest presence at Vision Offices, executive suites offering high-quality office space with all-inclusive amenities in prestigious locations throughout North Scottsdale. After meticulous custom design and development, Trapp initiates installation of comprehensive technologies and infrastructure to transform Vision Offices into a truly advanced smart building.
Services rendered for Vision Offices showcases Trapp Technology's extensive solutions portfolio spanning application hosting, blended bandwidth, and ubiquitous wireless access, for a complete unified communications environment and enhanced collaboration. Trapp Technology's services will power Vision Office's telecommunications services for public Internet access, campus-wide Wi-Fi, conference and training rooms, and video conferencing capabilities available to their executive suites, flex-tech suites, and virtual offices.
Trapp Technology's mission to bring affordable, enterprise-level technology services to mainstream businesses strongly aligns with Vision Offices' strategy to deliver high quality office space and full-service amenities.
"Trapp Technology is proud to bring Vision Offices to the forefront of unified communications while adding value to their upscale amenities and facilities", says David Trapp, CEO of Trapp Technology. "Our cost-efficient solutions enable Vision Offices to continue passing cost savings onto their diverse client base."
"Vision Offices is committed to providing clients with the most innovative technologies and unified communications that support growth and success", says Chris Isherwood, President of Vision Offices. "We're confident Trapp Technology's presence in Vision Offices will strengthen our offerings and benefit the company, our service staff, and our collaborative community of professionals as we evolve into a high-performing smart building."
Vision Offices' upgrade to Blended Bandwidth of top IP carriers will replace traditional Broadband/ T1 Internet access with premier, fiber-optic-based, redundant Internet on carrier class network architecture. Trapp's Blended Bandwidth solution, previously exclusive to data centers, ensures 100% network uptime, protection from carrier outages, and fastest routes possible for Vision Offices' professional clientele.
This latest initiative expands Trapp's corporate solutions portfolio designed to appeal to corporate buildings, hotel properties, executive suites, apartment complexes, metro networks, and multi-location smart buildings.
About Trapp Technology
Trapp Technology provides the very best Internet, IT managed services, and IT consulting to provide a true all-in-one IT solution for businesses who seek to cut IT costs and leverage technology to grow revenues. Trapp's services are designed to appeal to the growing number of medium- to enterprise- level businesses looking to outsource more IT infrastructure and application management services to help reduce total cost of ownership and free up internal resources, as well as those companies seeking the skills and support to quickly complete complex IT projects. For more information, visit trappcorp.com.
About Vision Offices
Vision Offices offers the ultimate in flexible office space solutions in North Scottsdale. We offer fully furnished Executive Suites, Flex-Tech Suites and Virtual office packages at affordable prices. Business owners can enjoy the flexibility that suits their business with full service office rentals available from 1 to 20 people. Our suites are coupled with a highly professional service staff and first class amenities within Class A office buildings in 2 prestigious locations. Vision offers our clients everything that they may need within a workday. For more information visit visionoffices.com.
Media Contact
DJ Jones
Vice President of Sales and Marketing
Trapp Corp.
602-443-9145 x2007
djones(at)trappcorp(dot)com