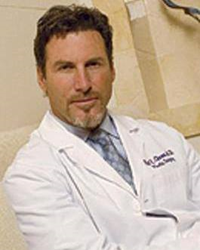 Plastic surgery takes skill, artistry, and above all, experience.
San Diego, CA (PRWEB) February 11, 2015
Dr. Paul Chasan, a renowned San Diego plastic surgeon, has published a letter to the editor in the Journal of Aesthetic Surgery in response to a study by Dr. Kenkel et al which claimed that operative times of over three hours contributed significantly to complications following surgery. Dr. Chasan believes that such assertions are detrimental to experienced plastic surgeons who choose to perform multiple procedures in a single surgery. As plastic surgery is dependent on the skill of the surgeon, rather than the amount of time the surgery takes, Dr. Chasan asserts that the conclusions of this study could have adverse effects in that laypeople may be led to believe that longer surgery hours are the sole factor in whether a procedure results in complications.
"There are many factors that go into any plastic surgery procedure," stated Dr. Chasan. "The primary factor is the skill and experience of the surgeon, and his ability to assess his patients and decide on the best treatment plan that will result in the optimal outcome. Time spent in surgery is merely one factor of many."
There are many plastic surgeons who perform multiple procedures in a single surgery, in order to reduce the number of times the patient needs to come in as well as reduce the amount of time the patient spends recovering. Previous studies have found that it is safe and effective to perform certain procedures together, such as a breast augmentation and lift, or abdominoplasty and liposuction or breast surgery. A skilled plastic surgeon will be able to determine how much can be done in a single surgery, and how suitable a candidate is for multiple procedures.
"There are certain procedures that will take longer based on body type," said Dr. Chasan. "An overweight person will often take longer than someone with a low BMI. I feel that these people shouldn't be denied certain surgeries simply because it will take longer to perform them."
In the end, choosing the right plastic surgeon is the main factor that should make a difference. A good plastic surgeon will consult with patients individually and decide on a personalized treatment plan to ensure satisfactory results.
"Plastic surgery takes skill, artistry, and above all, experience," explained Dr. Chasan. "The most vital thing to take into consideration is whether the patient's aesthetic matches the surgeon's, and how much experience and skill that surgeon has. An inexperienced surgeon is much more likely to make mistakes that result in complications, as well as to take longer on certain surgeries that a more experienced doctor would take less time on."
Dr. Paul Chasan is a board-certified and nationally-recognized plastic surgeon who specializes in performing the most advanced cosmetic procedures for the face, body, and breast. At Ranch and Coast Plastic Surgery in Del Mar, Dr. Chasan is renowned for his exceptional work in facial rejuvenation, breast augmentation, liposuction, and tummy tuck surgery. Regarded as an expert in his field due to his extensive education and experience, Dr. Chasan has authored numerous publications and is often called upon by the media to discuss the latest techniques and trends in modern cosmetic surgery.
For more information about Dr. Chasan and his state-of-the-art plastic surgery center, visit http://www.drchasan.com.