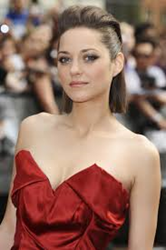 California Flower Mall is the only flower market in Downtown L.A.'s flower district open late night during Valentine's week, and 24/7 on February 13 – good luck for bargain hunters
Los Angeles, California (PRWEB) January 30, 2015
The California Flower Mall petallers' poll picks Valentine roses for the Oscar's Best Actresses nominees giving discount and wholesale shoppers' star quality Valentine's Day flower gift ideas to celebrate their leading ladies.CFM will open 24/7 on February 13, the day traditionally reserved for mistresses and lovers to celebrate Valentine's Day.
"The actresses nominated for the Oscar this year all play strong, smart female characters with very different styles," says Perez Gonzales owner of Mireya's Flowers at California Flower Mall. "The poll is a guide to choosing Valentine's Day flowers based on color meanings that fit each woman's style," she says.
Busy leading men struck by cupid's arrow can choose from hundreds of varieties of dazzling, farm fresh premium quality Valentine roses, and flower gifts without breaking the bank -- even at the last minute.
California Flower Mall is the only flower market in Downtown L.A.'s flower district open late at night during Valentine's week, and 24/7 on February 13 – good luck for bargain hunters looking to save up to 70% off retail prices on DIY Valentine's Day flower gifts for their sweethearts, mom's, grand moms, sisters, friends, pets and other relatives. Admission is free to the trade and public.
"This is a popular DTLA Valentine's date night destination for people that want to pick their own Valentine's roses on their schedule; CFM opens 4:30 a.m. - 10 p.m. Thursday, February 12, and Friday, February 13 – Mistresses Day - 4:30 a.m. rolling into Saturday February 14, Valentine's Day 6 p.m.," says Mark Chatoff owner and President of California Flower Mall. He assures discretion for those that visit more than once with more than one sweetheart. "What happens at California Flower Mall stays at California Flower Mall," he winks.
The California Flower Mall 2015 Valentine's rose poll picks for the Academy Awards Best Actress nominees are:

Marion Cotillard, "Two Days, One Night" Red roses – Red symbolizes passion, courage and feminine power
Felicity Jones, "The Theory of Everything" Pink roses – Pink is the intimate love and kindness of a wife, mother and caretaker
Julianne Moore, "Still Alice" Lavender roses – Lavender evokes serenity, calm and spiritual energy
Rosamund Pike, "Gone Girl" Orange roses – Orange suggests enthusiasm, motivation and success
Reese Witherspoon, "Wild" Yellow roses - Yellow represents the sun, life force and nature's healing energy
Valentine's Day is the second biggest flower purchasing holiday of the year, following the winter holidays according to the Society of American Florists. The National Retail Federation projects total consumer spending of $18.9 billion this Valentine's Day. 37.8% of consumers plan to buy flowers spending a total $2.1 billion, the NRF says.
About California Flower Mall
The California Flower Mall, located at 825 San Pedro Street, is one of the largest DIY wholesale flower marts in the eight block DTLA Flower District trade community -- the largest concentration of wholesale flower markets and flower businesses in the U.S. It is located in the LA Fashion District Business Improvement District.