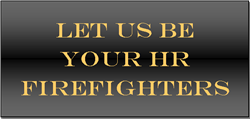 "Thank you for the tools you've provided to help me be a better elader to my team of 60+! I feel much more confident to be a supervisor and effectively do my job." - Kenya Sharp, Midnight Sun Home Care Anchorage
Anchorage, Alaska (PRWEB) February 02, 2015
Today The Growth Company announces the exciting news that they have partnered with the University of Alaska, Fairbanks to offer even more to its clients. The Growth Company's Supervisor Academy is entering its third year with several recent satisfied graduates. In 2014, the Academy was accredited through both HRCI and SHRM for HR Professionals seeking continuing education credits. Now everyone has even more to gain with the ability to earn college credit.
The Supervisor Academy is a six-course program designed for managers both new and old. The academy can be started at any time and is offered both as a live seminar and as a live webinar. Anyone throughout the world may attend the training. Course 1 covers basic leadership and management concepts; course 2 is all about the legal aspects of management; in course 3, students learn how to hire and retain the best employees; course 4 covers people problems and how to manage them; course 5 teaches attendees skills on how to perform effective performance reviews and coaching; course 6 is all about advanced communication and leadership skills.
Click here to view the 2015 academy schedule.
The Growth Company, Inc. is a Human Resource and Management consulting firm specializing in soft skills training, facilitation and mediation as well as investigations, coaching and manual/policy write ups and re-writes. The Growth Company, Inc. was established in 1978 and is one of the longest lasting consulting firms in Alaska.
For further information about The Growth Company or Dr. Lynne Curry go to http://www.thegrowthcompany.com. The Growth Company also has a Workplace Coach Blog, where Dr. Lynne Curry and other HR professionals post about everyday situations that a manager or supervisor may come across. They provide insight and the correct way to approach and handle these situations.