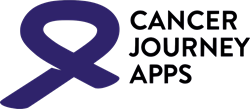 By providing our solutions across various mobile platforms we can optimize the reach of our solutions, and help directly address identified deficiencies in cancer patient education
Rancho Santa Margarita, CA (PRWEB) February 04, 2015
Expert data recently released has shown that patients' knowledge about their own breast cancer was generally poor, particularly for minority women. "My Breast Cancer Journey" a free app and part of the Cancer Journey App solution series created by Willowglade Technologies, has been specifically designed to help patients obtain information, manage and communicate about their cancer as well as handle the emotional, social and clinical aspects of their diagnosis.
Results of the survey conducted by a leading cancer institute in Boston* demonstrates a clear lack of understanding on the part of many patients about their cancers. The research team concluded that there is an identified and critical need for improved patient education and provider awareness. The survey was conducted among 500 women with breast cancer. Their interest was in seeing how knowledgeable women were about their own cancers.
"The data and analysis recently published in Cancer, a peer-reviewed journal of the American Cancer Society, illustrates the need to dramatically improve the quality and effectiveness of education for breast cancer patients supporting their diagnosis and treatment," said John Papandrea, CEO and President of Willowglade Technologies. "By providing our free solutions across various mobile platforms we can optimize the reach of our solutions, and help patients directly access the information and management tools they need. Our solutions are all about helping produce better patient outcomes."
My Breast Cancer Journey, a part of the Cancer Journey Apps series of apps, provides educational content to breast cancer patients that is personalized to the individuals' diagnosis, treatment, clinical and emotional status. Using patented algorithms, new content is provided throughout their journey so that the patient has access to the right content at the right time.
Patients can also engage with invited friends and family to create a private social network, where the patient can share their personalized educational content, discuss the content, have one on one conversations and engage in group discussions. Public support networks are also available in the app.
Patients can also record and graph medical tests, and record non-cancer conditions that allow the creation of a comprehensive clinical picture of the patient.
Cancer Journey Supporter is a companion app for other Cancer Journey Apps. Once a supporter receives an invitation from a cancer patient using My Breast Cancer Journey, the supporter app allows the loved one to review educational content that has been shared with them. They can also participate in a private social network as well as conversations about the content with the patient and other supporters invited to review the content.
Newly released, the Cancer Journey Apps solutions are now available for iPad, iPhone and Android Devices. To learn more about Cancer Journey Apps go to Cancer Journey Apps.
About Willowglade Technologies. Willowglade Technologies is a provider of mobile solutions to the oncology community, with a focus on enabling patients to better understand their clinical and emotional situation, while enabling a social network with invited friends and family members.
No part of this publication may be reproduced or transmitted in any form or for any purpose without the express permission of Willowglade Technologies Corporation. The information contained herein may be changed without prior notice. Some software products marketed by Willowglade Technologies Corporation may contain software components licensed from other software vendors. Willowglade Technologies and Willowglade Technologies products and services mentioned herein, as well as their respective logos are trademarks or registered trademarks of Willowglade Technologies Corporation. Willowglade Technologies", "Personalized Patient Experience", "Empowering Patient Recovery", the Tree Logo, the CJA logo, "cancerjourneyapps.com" and "because every cancer diagnosis is a journey" are trademarks of Willowglade Technologies Corporation.

Willowglade Technologies – 30211 Avenida de las Banderas, Suite 200, Rancho Santa Margarita, CA, 92688.