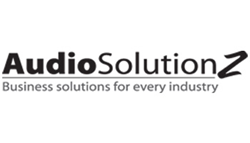 Nanomaterials are novel technologies that pose unique risks unlike anything we've seen before. Yet we have found hundreds of products already commercially available, without any regulation. - Jaydee Hanson, CFS
Durham, NC (PRWEB) January 30, 2015
Many consumer goods as well as other industries are working in the nanotechnology field with nanomaterials or are creating products incorporating nanomaterials. Studies show that smaller airborne particles are more toxic, giving rise to concerns for regulating nanomaterials made of nanoparticles. Nanoparticles that make up nanomaterials have the potential to present a new risk and US and EU regulatory bodies feel the need to extensively analyze the risk.
An issue of debate is the size-defining characteristic of nanotechnology. Regulation of nanotechnology will require a definition of the size, in which particles and processes are recognized as operating at the nano-scale. Also, regulatory frameworks for chemicals tend to be triggered by mass thresholds. However, nano-particle applications are unlikely to exceed these thresholds (tonnes/kilograms) due to the size and weight of nano-particles. The usefulness of regulating nanotechnologies on the basis of their size/weight alone has been questioned. The toxicity of nano-participles is more related to surface area than weight, and it has been argued that emerging regulations should also take account of such factors.
The applications and uses of nanoparticles and nanotechnology in nanomaterials are still untapped. For example, nanomedicines are just beginning to enter drug regulatory processes. A controversial point in the regulation of nanotechnology is the question of whether nanotechnology represents something new. Chemicals comprising nanoparticles have previously been subject to assessment and regulation and may be exempt from regulation, regardless of the potential for different risks and impacts. However, nanomaterials are often recognized as 'new' and are commercially protected via patenting laws under intellectual property rights (IPRs).
There is also no regulatory requirement for nanomaterials to face new health and safety testing or environmental impact assessment prior to their use in commercial products, if these materials have already been approved in bulk form.
To help the manufacturers and suppliers using nanomaterials to navigate the current nanomaterials and nanotechnology regulatory developments in the U.S. and EU, AudioSolutionz – country's leading business enhancing information provider, will conduct a session on Wednesday, February 4, 2015, with expert speaker Dr. David Carlander. This audio conference will outline the steps and considerations nanotechnology industries need to take to get their products onto the market following applicable legislations. Dr David Carlander will also shed light upon the current nanospecific requirements regulators (e.g. FDA/EPA/EU) pose for nanomaterials and the requirements of assembling a notification or authorization dossiers and the issues to consider due to a product's nano-specific properties. The presentation will focus on the chemical and raw materials sector but also cover other industries such as the food industry, pharmaceuticals and cosmetic products.
For more information, visit http://www.audiosolutionz.com/chemicals/nanomaterials-regulations.html
About AudioSolutionz
The country's biggest industry information provider, AudioSolutionz, has been providing knowledge and training material to professionals on important, trending industry topics, for more than a decade. AudioSolutionz has a panel of experts from across various industries, and helps participants get information, training and advice directly from the speakers. Industry professionals can also get their queries answered in a Q&A session with the expert. The company specializes in training webinars, conferences, DVDs and transcripts in more than 12 industries across the United States.