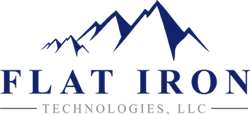 Los Angeles, CA (PRWEB) January 30, 2015
Flat Iron Technologies, LLC, one of North America's leading provider of professional HIPAA consulting and compliance services, has just announced the release of their comprehensive HIPAA Security Compliance Toolkit for Business Associates (BA) and Covered Entities (CE). The toolkits contain all necessary policies, procedures, forms, checklists, and training materials for helping ensure rapid and comprehensive compliance with HIPAA. Saving hundreds of hours and thousands of dollars on HIPAA compliance is now possible, thanks to the HIPAA Security Compliance Toolkits, available for instant download at hipaapoliciesandprocedures.com.
The HIPAA Security Compliance Toolkits come complete with the following material:

HIPAA Information Security Policies and Procedures Manual
HIPAA Information Systems Hardening Checklists
HIPAA Disaster Recovery Plan
HIPAA Handbook & Reference Manual
HIPAA Security Awareness Training PowerPoint (PPT) Presentation
HIPAA Security Awareness Training Manual & Employee Quiz
HIPAA Security Rule & Privacy Rule Checklist & Readiness Assessment
HIPAA Risk Assessment Template
Essential HIPAA Forms
Additional HIPAA Policies and Procedures
And much more!
The HIPAA compliance policies and procedures packets & toolkits – which are available for instant download from hipaapoliciesandprocedures.com – is essential documentation needed for ensuring compliance with the Health Insurance Portability and Accountability Act (HIPAA) of 1996.