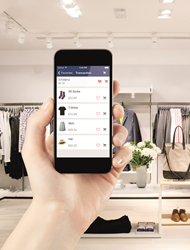 "Our main competition is retailers not making a decision to change or upgrade their IT systems in favor of a truly integrated solution, like LS Nav."
(PRWEB) February 03, 2015
LS Retail has announced the February 3 release of a new version of its premier Omni-Channel retail and hospitality solution, LS Nav.
LS Retail is the leading provider of end-to-end solutions for the retail and hospitality industries. LS Retail solutions have been installed by over 3,000 companies with 50,000 stores operating 115,000 POS's, in some 70 countries.
LS Retail's CEO Magnus Norddahl forecast that the release would spark considerable interest in the retail and hospitality community for its ease of implementation and versatility. "LS Nav is the seamless, efficient solution for retailers tired of juggling many IT platforms. It can do the work of a half dozen in-store functions - traditional or mobile points of sale, store management, chain management, accounting, inventory management. You name it."
'Easier, Simpler, Faster'
Magnus expressed confidence in this tried and tested integrated system, one aimed at continuous delivery. Stressing the company's three-word credo, he said: "LS Nav is all about user experience: easier to navigate on, simpler to understand and view, and faster to use."
Summing-up what drives the LS Nav update, Product Director Matthias Matthíasson said: "Omni retail and Multi-Channel retail are now a natural part of retail operations. Customers expect to be able to shop using a mobile device as well as in the store. e-commerce sales are growing rapidly. Analytics play an ever-increasing role in identifying trends and customer behavior. More and more retailers are willing to trust their computing infrastructure to Cloud-based providers."
Tablet and Touch-Optimized User Experience
LS Nav is a fully integrated system which sets it apart from all other solutions in the market. It handles Mobile and e-Commerce applications. It's now available on iPAD, Android and Windows tablets. It's the essence of LS Retail's "One Solution/One Click" approach to retailing and hospitality. It delivers the breadth and depth of functionality demanded by large and small retailers, without the need to build, manage and maintain multiple applications and inconsistent interfaces.
Shop Any Time, Any Place
Product Director Matthíasson drew particular attention to LS Omni, a new feature of LS Nav. LS Omni's four main retail solutions work together with the retail mobile app to streamline store processes and increase customer service and sales. He summarized Omni's wide appeal and potential: "Shoppers and store staff can act anytime and anywhere."
''Click and Collect" – A New Way to Shop
The new "Click and Collect" feature highlights this year's LS Nav modernization. It provides a seamless transition from on-line to in-store shopping. The e-Commerce and the Mobile Loyalty App that are part of "Click and Collect" let the customer create an order on a PC or mobile device and have it delivered or collect it at the store of their choosing, when they wish. The customer can place his order online, select a convenient retail outlet and see if the store has the product in stock. This solution means less need for warehouse operations and less delivery cost. And with the customer visiting the store, it increases the possibility of additional shopping.
More Features for Retailers…
The LS Nav member management feature makes it easy for retailers to get closer to their customers by offering them membership in loyalty programs as an app. This loyalty app also allows customers to locate stores, browse products, view their shopping history and even purchase products directly. With LS Nav Special Orders, customers can order customized items based on their own preference – such as sofas with different types of upholstery, garments, computers, electronics, prescription glasses, and many more.
The InStore system provides companies with the tools to effectively streamline inventory control. Allocation and replenishment features will help retailers get the right product to the right place at the right time.
LS Nav supports a number of replenishment methods. LS Nav's demand planning uses advanced techniques to forecast sales for each store and plan inventory levels accordingly, minimizing overstocking. With Staff Management, effective shift and roster planning is provided for smooth store operations.
And new Hospitality features support restaurants and cafes with its Kitchen Display System, Table Management and Hospitality Loyalty on IPhone and Android. The mobile Hospitality POS app allows table-side ordering and payment.
LS Nav Headlining at conneXion in Dubai
LS Retail's conneXion conference and expo in Dubai, on April 14-17, will feature the latest version of LS Nav, which is built on Microsoft Dynamics NAV. This will offer LS Retail Partners a vehicle for their customers to upgrade their existing LS Nav platforms or start fresh with this comprehensive solution. As CEO Norddahl put it: "Our main competition is retailers not making a decision to change or upgrade their IT systems in favor of a truly integrated solution, like LS Nav."