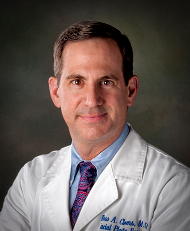 Melbourne, FL (PRWEB) January 30, 2015
Dr. Ross Clevens, one of the most respected facial plastic surgeons in Florida, announced today that his practice, Clevens Face & Body Specialists, has been selected as one of the top nine finalists in the category of Medium Business for the Bright House Networks Regional Business Awards.
The Bright House Networks Regional Business Awards were created by the cable, Internet and telephone provider to recognize both small and large companies that have positively impacted their communities with their services, leadership and products. Clevens Face & Body Specialists is a finalist in the Medium Business category, which is for companies who have 26 to 100 employees.
"To be recognized as one of the best companies in Central Florida is indeed an honor," said Dr. Clevens. "I am so proud of my entire team at Clevens Face & Body Specialists for helping our company earn this recognition."
The first, second and third place winners in the category will be announced at the Regional Business Awards Gala that will be held at Rosen Shingle Creek in Orlando on March 19, 2015. The event will be an evening dedicated to celebrating businesses in the Central Florida region featuring live music and Derrick Brooks as the featured speaker. Brooks is a former Hall of Fame NFL player who now spends his time as a businessman and a philanthropist.
"Being named one of the top nine finalists is a testament to our team's dedication to exceptional patient service, and we are honored to be the provider our patients trust for their facial, breast and body aesthetic needs," added Dr. Clevens. "I'd like to thank Bright House Networks and the executive judging panel for selecting us as a finalist for this prestigious award."
The Bright House Networks Regional Business Awards honors businesses in four categories: small business, medium business, large business and start-up. Bright House will award over $1 million in prizes to the winners including airtime, commercial television production, promotion in their customer newsletter and cash.
Dr. Clevens is the only board certified facial plastic surgeon practicing in Florida's Space Coast. He is board certified by the American Board of Facial Plastic and Reconstructive Surgery, and specializes in cosmetic and plastic reconstructive surgery. Dr. Clevens boasts Ivy League training having been educated at Yale and Harvard. He completed his residency and fellowship at the University of Michigan in facial plastic and reconstructive surgery. In addition to his practice, Dr. Clevens founded Face of Change, which provides medical care to developing nations. Rounding out the practice's areas of specialization, Dr. Adam Oppenheimer is a general plastic surgeon on the Clevens team with expertise in plastic surgery of the breast and body.
To learn more about Dr. Clevens and his practice, please visit http://www.drclevens.com.
Clevens Face and Body Specialists
321.727.3223
707 W Eau Gallie Blvd.
Melbourne, FL 32935