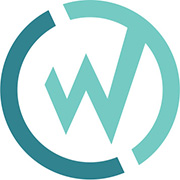 Charlottesville, VA (PRWEB) January 30, 2015
WillowTree, Inc., a leading provider of mobile application strategy, design, and development services, announced today that it has been named a 2015 Washington Future 50 award winner by SmartCEO Magazine. The Future 50 awards program honors the 50 fastest-growing, mid-sized companies in the Washington region that have experienced outsized growth based on a combined three-year average of revenue and employee growth figures.
"WillowTree is honored to receive the 2015 Future 50 award from SmartCEO Magazine," said Tobias Dengel, CEO of WillowTree. "Over the past three years, we've focused on growing a team that's comprised of the best mobile app developers and UX designers in the country, so clients know they're working with a partner that has the expertise needed to help them leverage mobile in ways that are critical to their business success. The growth we've experienced has also allowed us to further hone our deep expertise in mobile platform engineering, media delivery, and field solutions for enterprise clients like AOL, GE, and a leading beverage company in the US."
Since 2007, WillowTree's team of expert mobile strategists, user experience (UX) designers, and software engineers has have worked with leading companies throughout the world to create mobile solutions that effectively bridge the highest-level of consumer UX with enterprise-grade deployments that are secure and scalable, resulting in their recognition as one of the top mobile app development companies in the country.
"Running a fast growing company presents unique opportunities and challenges — and this year's Future 50 list, whether they are 10-year veterans or first-time winners, share a unique bond among them. They've battled the harsh economy and won. They've heard the naysayers and have chosen not to listen. They've seen the odds and made themselves the exception," says Jaime Nespor-Zawmon, President of SmartCEO Events. "Entrepreneurs built this country and formed the foundation of the communities in which we all live and work. And through continued hard work, dogged determination and an unwavering will to succeed, they are constructing a bright future right before our eyes."
This year's Future 50 winners collectively generated $3.56 billion in annual revenue, and employ 13,2014 individuals from the Greater Washington area. The impressive group is recognized in the current January/February issue of Washington SmartCEO magazine, and celebrated their achievement at an awards ceremony on January 27, 2015 at the Sheraton Premiere at Tysons Corner.
About WillowTree, Inc.
WillowTree, Inc. is a mobile solutions specialist bridging the highest-level of consumer user experience (UX) with enterprise-grade deployments and security. Founded in 2007, WillowTree is a chosen partner of the world's leading companies including GE, Johnson & Johnson, Time Warner, AOL, AEG, and Harvard
Business Publishing. Companies trust WillowTree to guide and execute their mobile initiatives, and create their Powerful Mobile Solutions™. For more information, visit http://www.willowtreeapps.com.
About Future 50 Awards program
The Future 50 Awards program is the largest and most highly anticipated SmartCEO awards program of the year. This program recognizes 50 fast-growth, mid-sized companies in the region, five large Blue Chip companies and five small Emerging Growth companies. These companies represent the future of the region's economy and embody the entrepreneurial spirit critical for leadership and success. The winners, chosen based on a three-year average of employee and revenue growth, are listed alphabetically, not ranked. The winners are profiled in the January/February issue of SmartCEO magazine and celebrated at an awards gala in January.
About SmartCEO
SmartCEO's mission is to educate and inspire the business community through its award-winning magazine, connections at C-level events and access to valuable online resources. SmartCEO's integrated media platforms reach decision makers in the Baltimore, New York, Philadelphia and Washington, DC, metropolitan areas.