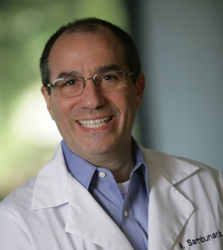 We are excited to work with the City of Milton and our partners to provide this in-depth symposium.
Alpharetta, GA (PRWEB) February 03, 2015
As part of their ongoing commitment to community education and support, the Institute for Advanced Medical Research is partnering with the City of Milton's Better Together citizen volunteer group, Senior Services North Fulton and the Rotary Club of Milton-Windward to provide a free educational seminar covering the full spectrum of Alzheimer's Disease. It is scheduled for Tuesday, February 17, 2015 from 10:00 a.m. – 12:00 noon at Milton's City Hall Chambers.
"The Better Together program is thrilled to bring together these partners to help further awareness of Alzheimer's Disease. Every 67 seconds, someone in the U.S. develops this devastating disorder and its effect on the community and economy in North Fulton will only continue to grow in the future," offered Wayne Boston, Community Builder, City of Milton.
Attendees will learn the difference between normal forgetfulness and dementia due to Alzheimer's Disease, how to minimize their risk, treatment options available to those diagnosed and the current state of medical research in the United States. In addition, individuals can sign up to schedule a free and confidential memory screening at the Institute to determine if they might be at risk. They can then take the results to their primary care provider and discuss additional follow-up needs.
"We are excited to work with the City of Milton and our partners to provide this in-depth seminar as part of our commitment to community outreach and bringing about both awareness and understanding. As the sixth leading cause of death in America today, the number of individuals diagnosed with Alzheimer's is growing at an alarming rate," said Angelo Sambunaris, M.D., the Institute's founder and Chief Medical Officer. "This presentation, and the screening, will help individuals identify and combat Alzheimer's in their families, local communities and society as a whole."
About the Institute for Advanced Medical Research
The Institute for Advanced Medical Research empowers individuals struggling with neuropsychological conditions to actively participate in their treatment. By educating and informing patients and their families, the team offers them a renewed sense of purpose. Rather than simply being victims of a disease, study participants become health care heroes, creating a personal legacy of advancing medical science.
Adhering to the highest standards of quality and strict ethical principles of medical research, the Institute employs a patient-centered approach that balances a commitment to safety with highly personalized care. Since 1998, the Institute has helped more than 3,000 individuals improve their quality of life while ensuring that millions more can benefit from access to innovative medical treatments. For more information, visit the Institute for Advanced Medical Research website at IAmResearch.org or call 770-817-9200.