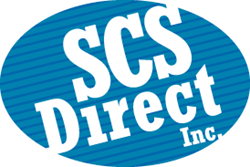 "I am thrilled to add the cache of MD MOMS to our growing arsenal of distinguished products in the baby category," said Howard Greenspan. "I look forward to developing more of the same quality products the MD MOMS customers have come to count on."
Milford, Connecticut (PRWEB) February 03, 2015
SCS Direct Inc., a consumer products company based in Milford, Connecticut has recently announced the purchase of premium baby skincare company MD MOMS.
Developed by nationally recognized, board-certified pediatrician moms Dr. Diane Truong and Dr. JJ Levenstein, MD MOMS products are clinically tested, hypoallergenic, naturally based and specifically formulated with the unique needs of a newborn and sensitive skin in mind. Products in the line that are suited for eczema prone skin have been recognized and accepted by the National Eczema Association, a distinction that sets the brand apart from competitors in the premium baby skincare space.
"I am thrilled to add the cache of MD MOMS to our growing arsenal of distinguished products in the baby category," said Howard Greenspan. "I look forward to developing more of the same quality products the MD MOMS customers have come to count on."
Greenspan has big plans for the brand. The coming months will primarily concentrate on reaching out to the sales force and retailers to cultivate new relationships. A strategy is also in place to re-invigorate brand interest within the customer base as well as among all media platforms.
"My partner Diane Truong and I are grateful that Howard and his team at SCS Direct share the same enthusiasm and vision for our brand," said JJ Levenstein, Pediatrician and Co-Founder of MD MOMS. "We know our customers will be in good hands as SCS Direct works hard to bring our brand to the next level."
Diane Truong, Pediatrician and Co-Founder of MD MOMS added, "JJ and I are excited that SCS Direct will carry on our MD MOMS mission: to put our little ones first and to offer truly safe and effective solutions to their everyday skin concerns."
Both Dr. Levenstein and Dr. Truong will participate in the business on a consultant basis for the remainder of 2015. In this capacity, the duo will offer their expertise as it relates to business acclamation, new product development and customer relations.
SCS Direct Inc., is currently enjoying a hefty growth in the baby category. Within the last 15 months the company has also acquired luxury baby gear maker Svan as well as the Pocket Nanny by Itzbeen. They are the mastermind behind bestselling brands Ride Along Dolly Doll Bike Seats, Simple Cups, D'Eco, Good Cooking and many more.
About MD MOMS:
Founded in 2006, MD MOMS is the maker of Baby Silk, the first personal care line for babies developed by pediatrician-moms. Board-certified pediatricians and fellows of the American Academy of Pediatrics, Dr. Diane Truong and Dr. JJ Levenstein developed their line especially for babies and children, drawing on the latest medical data to ensure that each of their products is gentle, pure and effective. The line includes baby cleansing and moisturizing products for hair and body; diaper rash cream and sunscreen. For the full line of MD MOMS products visit http://www.mdmoms.com.
About SCS Direct Inc.:
SCS Direct Inc., founded in 1998, started as a niche marketing company focused on a single category. After more than two decades, SCS Direct has evolved into a robust consumer products powerhouse that develops best of breed products across the Toy, Baby, Housewares, Home Improvement and Outdoor Living categories. Their innovative line of unique products are purchased and enjoyed by consumers not only in the United States but across the globe. SCS Direct tasks the design teams to develop unique concepts and to seek out hard to find categories of merchandise to bring to your doorstep.
SCS Direct was recently ranked #296 on the Inc. 500 List of America's Fastest Growing Companies and continues to grow year after year. It is their award-winning products, unique mix and "ear to the ground" approach that keeps them relevant in the ever-changing retail environment.
Visit http://www.scsdirectinc.com for additional information.
# # #
Media Contact:
Denise Hawkins
Director of Public Relations | SCS Direct Inc.
O: (203) 951.5936 | C: (203) 640.1750
deniseh@scsdirectinc.com | http://www.scsdirectinc.com