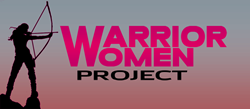 When women stop thinking they have to be like a man to succeed, they will begin to succeed.
Covington, Virginia (PRWEB) February 03, 2015
The current president of Enterprise Excellence, Inc., Annette Comer will head up a weekend of personal and professional training for women, that promises to be the first of many to follow throughout the nation.
The initial Bold and Balanced event that takes place in Scottsdale, Arizona the weekend of April 17-19 is designed to show women that they do indeed possess the ability to reach their full potential without feeling completely exhausted. They can significantly advance their careers without having to sacrifice the needs of their families and friends.
Recognizing the frustration that women experience with respect to their careers and families, Annette has devoted herself to maximizing the potential of women in all areas of their daily lives. The initial weekend event will demonstrate Annette's proven ability to invigorate that energy, which she finds most women do not believe exists and fail to recognize that it is laying dormant within each of them.
With a solid background in engineering and an Executive Global MBA to her credit, Annette has held positions in operations, project management, marketing, and R&D. She has secured a pair of patents and authored the Amazon bestseller, "Rescue Me! How to Save Yourself (and your Sanity) When Things Go Wrong."
Her frustration with the positions most women find themselves in has led to a new career – teaching executives how to excel beyond their limited expectations. The Warrior Women Project offers instruction on ways to:

Deal with stress using a simple, yet powerful 3-step system
Manage time while getting everything accomplished with free time leftover
Balance work and life while enabling career advancement without shortchanging the family
Annette recognizes that it is not enough to simply read a book or watch a video. Life change involves consecutive days of dedication and commitment under the tutelage of an accomplished professional who is passionate about her work.
Although many other nationally recognized leaders among women are steadfast in their assertions that the average American woman must give up something to advance her career, Annette will have none of that: "When women stop thinking they have to be like a man to succeed, they will begin to succeed."
She wants women to understand that playing the game as men have always done is a recipe for failure. Successful women do not have to subscribe to any feminist movement specifications. Reaching goals is actually more a function of scientific and medical methodologies, areas often dismissed by other professionals. Annette further advises that this event is not designed for women who are satisfied with being average.
ABOUT ANNETTE COMER
Annette Comer is one of the nation's leading authorities on high performance and the bestselling author of, Rescue Me! She simultaneously managed four successful companies in varied industries and still found the time to build a strong marriage, travel extensively, and teach yoga. The Warrior Women Project is headquartered at 203 Green Violet Dr. Covington, VA 24426. Contact Annette at 804.293.0336 or online at: http://www.warriorwomenproject.com/