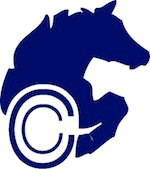 I'm honored to receive this selection and I hope it reflects the kind of work I do for clients
Raleigh, NC (PRWEB) February 01, 2015
As one of the top criminal defense legal firms in North Carolina, The Chetson Firm is proud to announce that Damon Chetson, one of its distinguished legal experts, has been honored with a spot on the 2015 Super Lawyers: Rising Stars list. Chetson was nominated by a colleague in the Fall of 2014, and on January 21, 2015, Super Lawyers released its Rising Stars list for 2015.
The exclusive Rising Stars list only includes the top 5% of lawyers in North Carolina, and each nominated candidate must go through a rigorous selection process in order to receive a spot. Each candidate is carefully evaluated on 12 different values, which measure his/her level of professionalism, legal expertise, and recognition of achievement among colleagues and within the community.
Although The Chetson Firm is only six years old, it's clear that the firm has become a leader of criminal defense legal firms in the Raleigh, NC region. Damon Chetson is not only a strong criminal defense attorney for his firm, but has also been heavily involved in the community for many years. After graduating with a law degree from UNC Chapel Hill, Chetson interned in Wake County as a felony law clerk, and then opened up a private law firm. He has handled more than 1,000 criminal defense cases on both state and federal levels, and his expertise has allowed The Chetson Firm to take on some of the most serious misdemeanors, felonies, and DWI cases.
Chetson states that this recognition from Super Lawyers -- a published magazine and internet forum for legal experts -- is incredibly important for the entire firm.
"I'm honored to receive this selection and I hope it reflects the kind of work I do for clients," Chetson states. "My theory is that you have to be useful and knowledgeable in one particular area of law. It is difficult to be good at other branches, so here at The Chetson Firm we focus solely on criminal defense. We take each individual's concerns seriously, and we help each client navigate what is often a scary process."
About The Chetson Firm
The Chetson Firm is a dedicated team with years of experience with criminal charges, drug crimes, fraud, DWI and more. They work to provide top legal advice and services to clients. To learn more, visit http://www.chetson.com