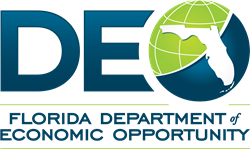 Tallahassee, Fla. (PRWEB) January 30, 2015
Governor Rick Scott today invited oil and gas industry employees laid off around the country as part of the global fallout from declining oil prices to consider living and working in Florida. News accounts in USA Today and other media outlets have reported layoffs in the thousands worldwide over the past few weeks, and affected workers are invited to visit fuelingfloridajobs.com. This website will put job seekers in touch with employment experts within the CareerSource Florida network who can assist in a targeted job search across the state.
Governor Scott said, "We welcome workers in the energy sector who may be affected by layoffs in other states to move to Florida and build a great career here. Not only does Florida offer a great quality of life with exceptional weather year-round, but we have no state income tax and a world-class education system. Our private sector is booming - we have added over 728,000 jobs in four years and we have over 269,000 online job openings. Florida is on a mission to be the global destination for jobs and we have plenty of opportunities available for families."
The Florida Department of Economic Opportunity developed fuelingfloridajobs.com. Information about the job seeker's work experience and education entered into the site will be forwarded to the CareerSource Florida network professionals in the region chosen by the job seeker for potential matches with available positions or future opportunities.
DEO Executive Director Jesse Panuccio said, "Florida's labor force is growing because there are job opportunities all over our state. This new tool will provide an additional resource for those oil industry workers seeking employment in Florida and will link them directly to available services tailored to their needs. We are pleased to partner with CareerSource Florida on this initiative and invite all affected individuals and their families to live, work, and play in the Sunshine State."
CareerSource Florida President and CEO Chris Hart IV said, "The CareerSource Florida network stands ready to assist job seekers with the tools needed to land that next great job, whether it's connecting with an employer ready to hire or receiving individualized training to move into a rewarding new field."
Florida's economy continues to experience strong growth, with an annual job growth rate exceeding that of the nation since April 2012. All 10 of Florida's major industries have experienced over-the-year job gains, and private sector employment increased by 225,700 jobs last year.
About DEO
The Florida Department of Economic Opportunity combines the state's economic, workforce, and community development efforts. This new approach helps expedite economic development projects to fuel job creation in competitive communities. For more information, including valuable resources for employers and job seekers, please visit http://www.floridajobs.org.
###