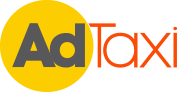 "We are pleased to provide our U.S. and international media partners a solution that provides advertisers real-time, transparent campaign insights through AdTaxi Analytics on the TapAnalytics platform." Kirk MacDonald, President, AdTaxi
San Jose, CA (PRWEB) January 30, 2015
TapClicks today announced AdTaxi and Digital First Media (DFM) have partnered with TapClicks to build AdTaxi Analytics. AdTaxi Analytics is an advertising performance dashboard which combines AdTaxi's digital marketing campaign data with TapAnalytics, TapClicks' cloud-based, on-demand, PaaS reporting platform.
AdTaxi is a digital marketing company specializing in programmatic advertising, search marketing and social media. AdTaxi partners with news media companies around the world including News Corp Australia, Graham Media Group and Tribune Broadcasting.
AdTaxi is a division of Digital First Media (DFM), and is the digital sales enablement arm of Digital First Media's properties. Digital First Media's more than 800 multi-platform products reach 66 million Americans each month across 18 states.
As the centralized digital sales enablement group for DFM and media partners globally, AdTaxi executes thousands of campaigns each month for their advertising clients. AdTaxi has deployed 1,200 agency dashboards and another 4,000 advertiser dashboards. Each user has a customized dashboard displaying campaign performance data to enable clearer understanding of their marketing spend.
TapAnalytics is a complete digital marketing reporting and analytics platform, delivering customizable campaign performance dashboards and reports for digital marketers. It readily supports white-label applications, and is now in use as the powerful engine inside AdTaxi Analytics.
Chris Loretto, Senior Vice President of Digital at Digital First Media, said, "Providing a client with data and campaign results in real time is essential. The ability to scale reporting and data compilation through TapAnalytics allows us to spend more time on campaign management and optimization."
Kirk MacDonald, President of AdTaxi, said, "We are pleased to provide our U.S. and international media partners a solution that provides advertisers real-time, transparent campaign insights through AdTaxi Analytics on the TapAnalytics platform. TapAnalytics allows our advertisers to understand the effectiveness of media spend across multiple media channels."
AdTaxi Analytics uses the TapAnalytics platform to integrate marketing data and campaign performance metrics from a variety of tools, including DoubleClick for Publishers, Google AdWords, Google Analytics, and other industry leading programmatic tools. Integrated data visualized in one dashboard allows advertisers to analyze campaign performance metrics across multiple platforms and make informed decisions about their marketing campaigns.
"AdTaxi knows what leads to success in the new world of marketing: a focus on proven results and substantiated ROI for clients and their company," said Babak Hedayati, CEO of TapAnalytics. "Our flexible, configurable platform enables rapid implementation of custom solutions for companies like AdTaxi, and we are delighted to be their platform of choice."
The TapAnalytics digital dashboard is widely used for digital marketing by local media agencies, ad agencies and enterprises worldwide, including over 5,000 brands, and with over 250,000 dashboards in use.
About TapClicks
TapClicks, Inc., the digital presence company, was founded in 2009, and operates out of offices in Silicon Valley, Canada, India and Mexico. The TapAnalytics business unit focuses on performance reporting, digital ROI, and analytics for agencies and enterprises.
For more information, please visit http://www.TapClicks.com.