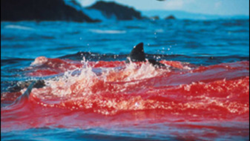 Fort Worth, Texas (PRWEB) February 01, 2015
Many class action lawsuits were filed against employers last year claiming violations of the Fair Credit Reporting Act (FCRA) related to their use of employment background checks. This continues a several-year trend of class action lawsuits that have resulted in payouts to applicants and employees, including those who suffered no harm from the defendant-employers' actions.
Many of these class action cases have ended in million-dollar settlements.** Many other cases against employers settled privately before the plaintiffs' classes were established.***
As plaintiffs' attorneys smell blood in the water, it is important for employers to review the processes surrounding their use of background checks.
From an employer's standpoint, FCRA compliance is fairly simple. Following are five things employers can do to avoid FCRA claims:
1. Work with a quality background screening company. In many of these cases, the plaintiff applicant lost a job opportunity due to inaccurate information in their background check. Had those background checks been initially correct, the individual may never have had cause to even speak to an attorney. Additionally, many more millions of dollars have been paid out by background screening companies for their own failures to follow the FCRA's requirements.
2. Review the consumer report disclosure form. The FCRA requires that employers notify applicants or employees that a consumer report (background check) will be ordered prior to doing so. The law requires that this disclosure be made "in a document that consists solely of the disclosure." In other words, this disclosure cannot be included as a part of the employment application. Also, a number of employers settled claims that their disclosure documents included releases of liability or other waivers, which is a clear violation of the requirement that the document consist "solely of the disclosure."
3. Make sure that hiring decision-makers understand their responsibilities when they receive a background check that may affect the employment decision. The FCRA requires that an individual be provided a copy of the background check and a document outlining their rights under the FCRA. In some of the class-action lawsuits, some of the employers were alleged to have skipped this step altogether while others provided the required information after taking an adverse employment action.
4. Take a breath before taking adverse action. The intent of the FCRA's pre-adverse action requirement is to give individuals an opportunity to review their background check for accuracy and notify the employer in the event the report includes incorrect information. Many of the FCRA lawsuits claim that the employer took the adverse action before the individual had an opportunity to review the information.
5. Remind hiring-decision makers that the FCRA requires them to provide additional information to the individual after taking an adverse employment action. This includes informing the individual that the adverse action is being taken based in whole or part on the background check and how to contact the background screening company to dispute any incorrect information.
The FCRA's requirements for employers are too detailed to cover in a short post. However,I recorded a webinar last year that covers the details of the FCRA's requirements for employers. Alternatively, feel free to contact me if you have any questions about your processes.
** Notable recent case filings include:

Peikoff v. Paramount Pictures Corporation, 3:15-cv-00068 (Northern District of California)
Graham v. Michaels Stores Inc., 2:14-cv-07563 (District of New Jersey)
Colin Speer v. Whole Foods Market Group, Inc., 8:14-cv-03035 (Middle District of Florida)
Gezahegne v. Whole Foods Market California Inc. (yep, twice in one year), 4:14-cv-00592 (Northern District of California)
Mohamed v. Uber Technologies Inc et al., 3:14-cv-05200, (Northern District of California)
*** Recent class action settlements have included:

$6.8 million: Knights v. Publix Super Markets Inc., 3:14-cv-00720 (Middle District of Tennessee)
$5.9 million: Hunter, et al. v. First Transit, Inc. and Joshaway, et al. v. First Student, Inc., 09-CV-6178 & 10-CV-7002 (Northern District of Illinois)
$4.08 million: Marcum v. Dolgencorp Inc. (Dollar General), 3:12-cv-00108, (Eastern District of Virginia)
$3 million: Pitt v. K-Mart Corp., 11-cv-00697 (Eastern District of Virginia)
About Mike Coffey:
Mike Coffey is and HR professional and president of Imperative Information Group, a background investigations firm located in Fort Worth, Texas which serves small to medium-sized employers. Coffey regularly speaks to professional and community groups on a wide range of topics. Mike is a member of the Society for Human Resource Management, the Fort Worth Human Resources Management Association, and several other SHRM-related organizations. Mike is also a Texas Association of Business board member as well as a district director of Texas SHRM. He is obsessive about helping employers make great hiring decisions and keeping criminals out of workplaces.
Imperative Information Group is one of three founding members of Concerned CRA's, a group of more than 200 background screening companies raising awareness of consumer protection issues in employment background screening. For more information on about Imperative Information Group, please visit imperativeinfo.com or contact Mike Coffey or Andrew Parsons at 877-473-2287.