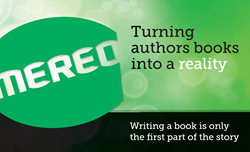 A new guide to self-publishing offered as a free download by Mereo Books helps authors navigate the self-publishing jungle
(PRWEB UK) 3 February 2015
Mereo Books, one of the UK's first self-publishing houses with 20 years of experience and hundreds of titles, has produced a downloadable self-publishing guide for authors, designed to help them to fight their way through the self-publishing jungle and make sure they get the best service and advice for their books.
The guide answers many of the questions authors constantly ask Mereo, such as:

What sort of book has a good chance of selling, and what doesn't
What to expect from a self-publishing house, and how to tell a good one from a bad one
How the self-publishing process works
How to plan a book
What to put in, and what to leave out
How to avoid some common mistakes in English
How to present the manuscript
How to sort and present illustrations
Tips for writing fiction
The importance of professional cover design
How to promote a book and help it to sell.
Mereo also publishes a regular blog on its website, with hints and tips for writers on how to get themselves where they want to go. While the publishing guide is detailed and informative, the blog site gives tips that authors might not have thought of and shares advice for budding writers to help them through the challenging process of planning, writing, publishing and promoting a book. Tips for aspiring writers and authors are aimed at those who want to become a writer but are afraid to take the leap into what could be the best, or worst, decision of their lives.