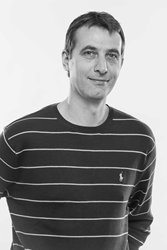 Copenhagen, Denmark (PRWEB) February 03, 2015
OfficeReports, a data analysis and reporting menu within the Microsoft Office suite, just released a new version which makes the OfficeReports menu available in Excel as well. Previous versions already enabled researchers and data analysts to create reports in PowerPoint® and Word. OfficeReports converts Excel, PowerPoint and Word into survey analysis and reporting programs capable of reading raw data and producing all of the complex cross-tabular and statistical analysis that professional researchers typically need.
Fred Balkenende, Co-Founder and Chief System Architect says: "The OfficeReports menu in PowerPoint and Word is often used for report automation, generating many similar reports at the time. The menu in Excel should make OfficeReports more suitable for ad-hoc reporting."
Torben Laustsen, CEO of OfficeReports says: "Besides all the necessary statistical functionality, OfficeReports enables you to create a lot of chart types which are time consuming to make manually in Excel. For example, charts with mean boxes, diverging charts and NPS charts are standard charts in OfficeReports. "
OfficeReports is provided as a simple download, which adds data analysis capabilities as a new menu in both Word and PowerPoint. This includes creating new variables and crosstabs, defining filtering, weighting and statistical testing and refining the output formats. OfficeReports outputs, which are standard XML Office documents (.XLSX, .DOCX and .PPTX) can be shared freely with any other Microsoft Office user.
A short video introduces the solution: http://www.officereports.com#what-is-officereports
Notes to editors
About OfficeReports
OfficeReports ApS is a Danish software provider, founded by Torben Laustsen and Fred Balkenende, who both have long experience in developing software and services related to the research industry. OfficeReports is headquartered in Copenhagen, from where support and training is offered to customers around the world.
About the software
OfficeReports is a plug-in software tool for the Windows edition of Microsoft Office, which provides full analysis and reporting capabilities from raw survey data, which can be imported from a variety of data formats. The direct integration with SurveyMonkey combines surveys, data and reports in a very efficient way, which reduces time and money spent on turning data into useful reports.
Contact
Fred Balkenende
email fb(at)officereports(dot)com
Phone (direct line): +45 26 30 03 77
Address OfficeReports ApS
Symbion Science Park
Fruebjergvej 3
2100 Copenhagen
Denmark
Media pack
A Media Pack is available to media correspondents who wish to review OfficeReports, which includes a reviewer's guide to the software, and can be downloaded from http://www.officereports.com/Downloads/ReviewGuide.docx.
A 14-day trial version of the complete software can be downloaded from http://www.officereports.com/download
An extended trial license of the software is offered to media correspondents, on request. Please contact Fred Balkenende (as above) to request an extended trial.
Trademark acknowledgements
Microsoft®, Excel® and PowerPoint® are registered trademarks of Microsoft Corporation.