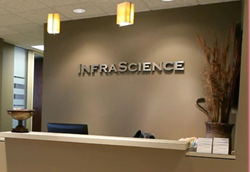 It became evident very early on that InfraScience brought a high level of skill. We were able to eliminate some monthly costs and improve operation efficiencies.
Atlanta, GA (PRWEB) February 03, 2015
InfraScience partnered with the Atlanta History Center to improve communication and operational efficiencies among its employees by designing and implementing a fully developed and integrated Microsoft Lync Server environment. With Lync Server Enterprise Edition deployed in their data center, Atlanta History Center employees now have access to all of its rich capabilities, including Lync Voice. Employees now have improved communication both internally and externally, using the Lync client.
After the successful implementation of Microsoft Lync Server, the Atlanta History Center worked with the InfraScience team to document the project in a Video Case Study featuring InfraScience, Atlanta History Center and Microsoft Lync.
Sheldon McGruder, Unified Communications Sr. Consultant with InfraScience said: "With the Lync Server Deployment, The Atlanta History Center now has the latest Communications platform. They are seeing increased productivity amongst their employees, they have eliminated the monthly cost of the web services provider as well as the PBX upgrade maintenance cost and the System is built to scale for the future."
The Atlanta History Center located on 33 acres in historic Buckhead, Atlanta strives to connect people, history, and culture through one of the country's premier History Centers. In order to upkeep this mission, the Atlanta History Center recently completed a new IT Infrastructure that will support their communication needs.
This project included an upgrade to their Active Directory Domain Services, introduction of new switching equipment, and deployment of a virtualized server environment. The project also included a complete overhaul of the existing telephony infrastructure. Their traditional private branch exchange (PBX) system had reached its end of life but Atlanta History Center was still paying recurring maintenance and upgrade fees. As part of their new IT Infrastructure, Atlanta History Center made the decision to partner with InfraScience to introduce Microsoft Lync Server, including Lync Voice to replace this technology.
Jeff Rutledge, VP of Finance & IT with The Atlanta History Center stated: "It became evident very early on that InfraScience brought a high level of skill. We were able to eliminate some monthly costs and improve operation efficiencies." As a result of the partnership between InfraScience and The Atlanta History Center, the Atlanta History Center employees are adequately prepared to be more effective and better able to react to the dynamic environment.
About InfraScience
InfraScience Possesses knowledge of technology infrastructure from experience. With locations in Atlanta, GA, Charlotte, NC and Tampa, FL our consultants have designed and implemented a wide-range of complex Microsoft infrastructure solutions that extend to the global scale. InfraScience affirms that strategic decision making aligned with a comprehensive set of goal can maximize return on investments. Our methodologies and framework guarantee high value results.